Arabella Ross
Paintings (1980s-90s)
To purchase any of my drawings and paintings, please visit my Paypal page by clicking here.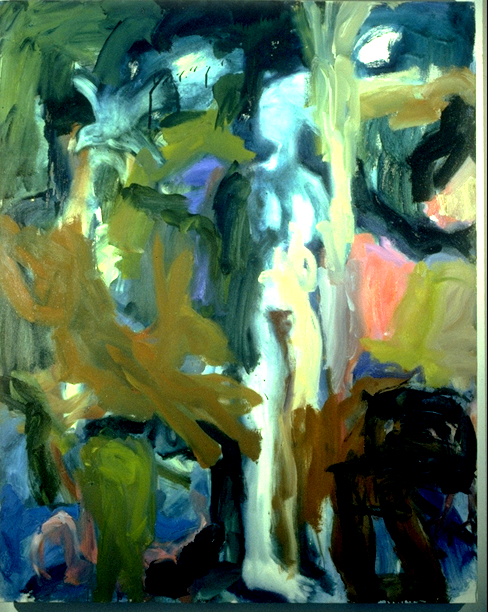 "

I have always sought to express a vision of life that is mysterious and evocative, where animals and birds are imbued with human qualities. Elements within the works inhabit a strange and mythical landscape, merging freely into one another through lyrical form, colour and observation.

"
MA Post Graduate, Chelsea School of Art 1985-86
"Since completing my Master of Fine Arts Degree at Chelsea School of Art, I have continued over the years to develop themes which are consistently central to my work. A number of paintings made in the early 1990's have been sold. The Wolverhampton Art Gallery bought a painting after having completed my BA. The exhibition was called "One Year on".
My paintings here are a distillation of experience, emotion and passion. Whether working on the strange and magical landscapes of the 1990's or the more political paintings about planet destruction, morality, capitalism and consumerism by gathering information and ideas from the Financial times, I would always work in an intuitive way.