Battle Recreation Ground Gym Equipment
Outdoor gym equipment is suitable for individuals of varying abilities and can significantly help to improve muscle tone and strength, as well as improving overall cardiovascular fitness and even mental health. As part of the exciting improvement works at the recreation ground, Council will be looking to provide outdoor gym equipment aimed at encouraging residents to get more active.
Static and Moving Gym Equipment
There are a number of different pieces which can facilitate a range of exercises such as chin ups, hurdles, press ups, balancing and stretching. Moving equipment relies on momentum to help drive the exercises, using equipment such as cross trainers, exercise bikes and moving weights.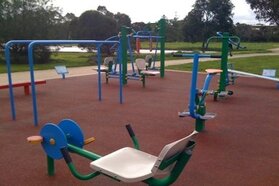 Street Workout Equipment
Street workout involves building and testing individual strength. A workout can be carried out individually or as a team. Common bodyweight exercises include pull ups, dips and static holds such as human flag and front or back lever.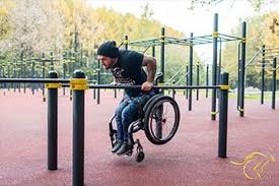 What do you think?
Question 1: Which type of gym equipment would you prefer?
- I would not use gym equipment
- I would prefer a mix of static and moving equipment
- I would prefer street workout equipment
Question 2: Please select your age range
- Under 18
- 18 - 30
- 30 - 40
- 40 - 50
- 50 - 60
- 60 and over
Question 3: Do you consider yourself to have a disability?
- Yes
- No
Please let us know your thoughts and submit your answers to enquiries@battletowncouncil.gov.uk