Annual Town Meeting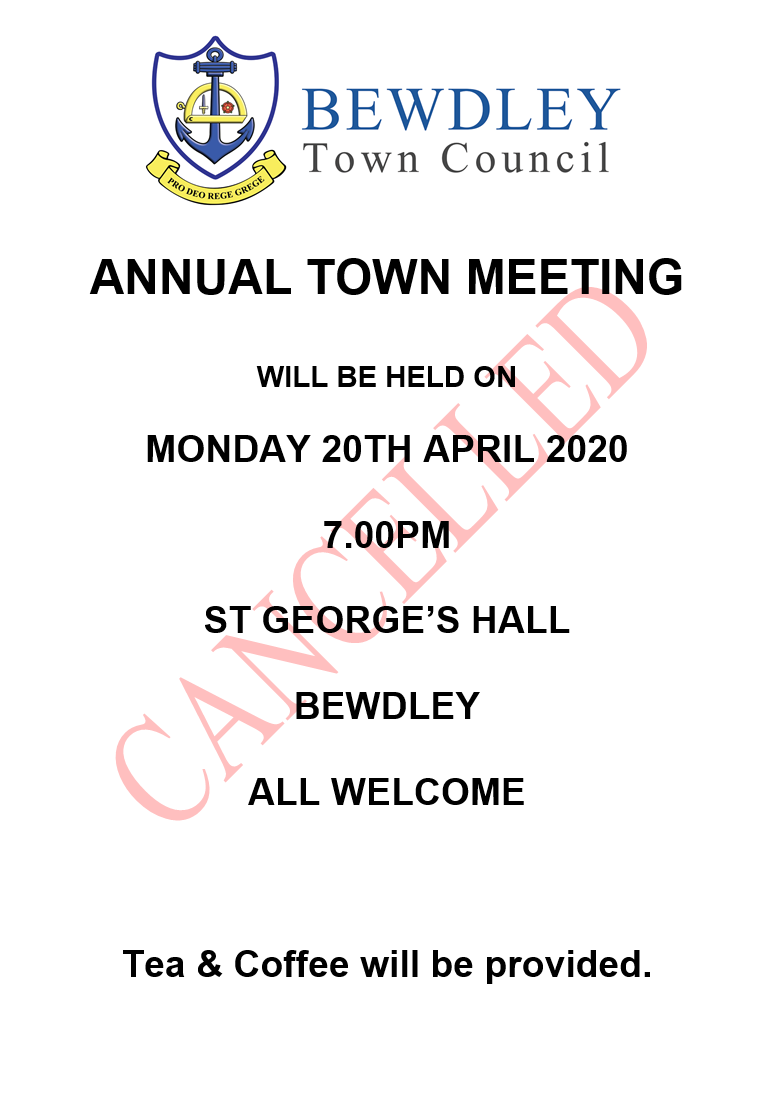 Cancelled - Annual Town Meeting 2020
Please note that, in line with government advice, it is with regret that we have decided to cancel the Annual Town Meeting.
Please see below for the reports that have kindly sent in by various community groups and volunteers.
What is an Annual Town Meeting?
This is your opportunity to tell your neighbours and other interested parties in the Town all about what you and your organisation have been up to over the last twelve months.
Whilst it is hosted by the Town Council this is not a meeting of the Town Council, instead this meeting gives you, the parish electors, the chance to have your say! The meeting is required to be chaired by the Town Mayor, and he may set out the running order of the meeting to ensure no one talks for too long.
Refreshments will be available.
We look forward to seeing you there and hearing about your contributions to Bewdley life.
St George's Hall - Load Street, Bewdley DY12 2EQ