Bishopthorpe Bowling Club
Club Competitions
Club Competition Finals Weekend Sat/Sun 3/4 September 2016
Due to adverse weather conditions on Saturday some of our Club Competition Finals were re-scheduled. In order to avoid heavy rain forecast for Saturday afternoon the Married Couples Final was brought forward to Saturday morning, and the Open Singles was postponed until Sunday afternoon. Unfortunately, the weather forecast was not entirely accurate and the Saturday morning matches were played in miserable wet conditions. The runners-up in the Men's Pairs and Married Couples Finals were well beaten, whilst the Mixed Pairs was a much more closely fought contest.
Apart from a short sharp shower, Sunday afternoon was much better, being mostly warm and sunny. Members watched an excellent Mixed Triples Final, which could have gone either way, followed by the two Singles Competition Finals. The Open Singles in particular came to a nail-biting finish, with only one shot deciding the winner.
Tea and cakes were enjoyed by everyone.
Congratulations to all Club Competition winners (see below) and our grateful thanks to Gerry Tredgett (Competitions Secretary) for organising these competitions throughout the season.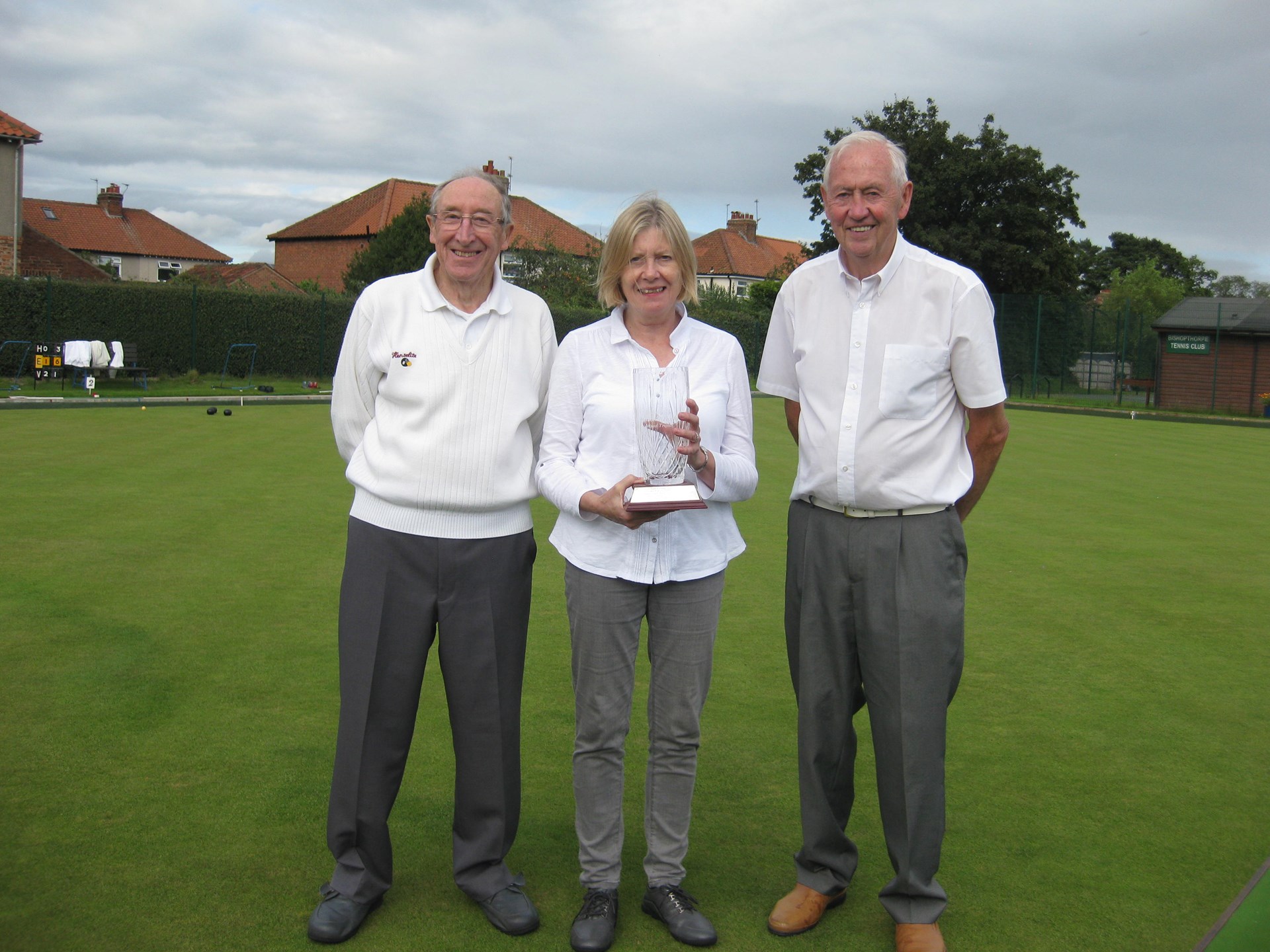 The results of this year's (2016) competitions were as follows:
Men's Pairs:
Winners - Derek Smith/Jack Burgess
Runners-up - Franco Napoletano/Martin Prime
Mixed Pairs:
Winners - Sue Prime/Gerry Tredgett
Runners-up - Liz Tillett/Ian Kaye
Married Couples:
Winners - Marion & David Thackwray
Runners-up - Margaret & Geoff Gardiner
Open Singles:
Winner - Franco Napoletano
Runner-up - Dave Hagyard
Men's Singles:
Winner - David Thackwray
Runner-up - Gerry Tredgett
Peter Meek Mixed Triples:
Winners - Marion Thackwray/Geoff Gardiner/Ray Higgins
Runners-up - Pauline Smith/Steve Raisbeck/Franco Napoletano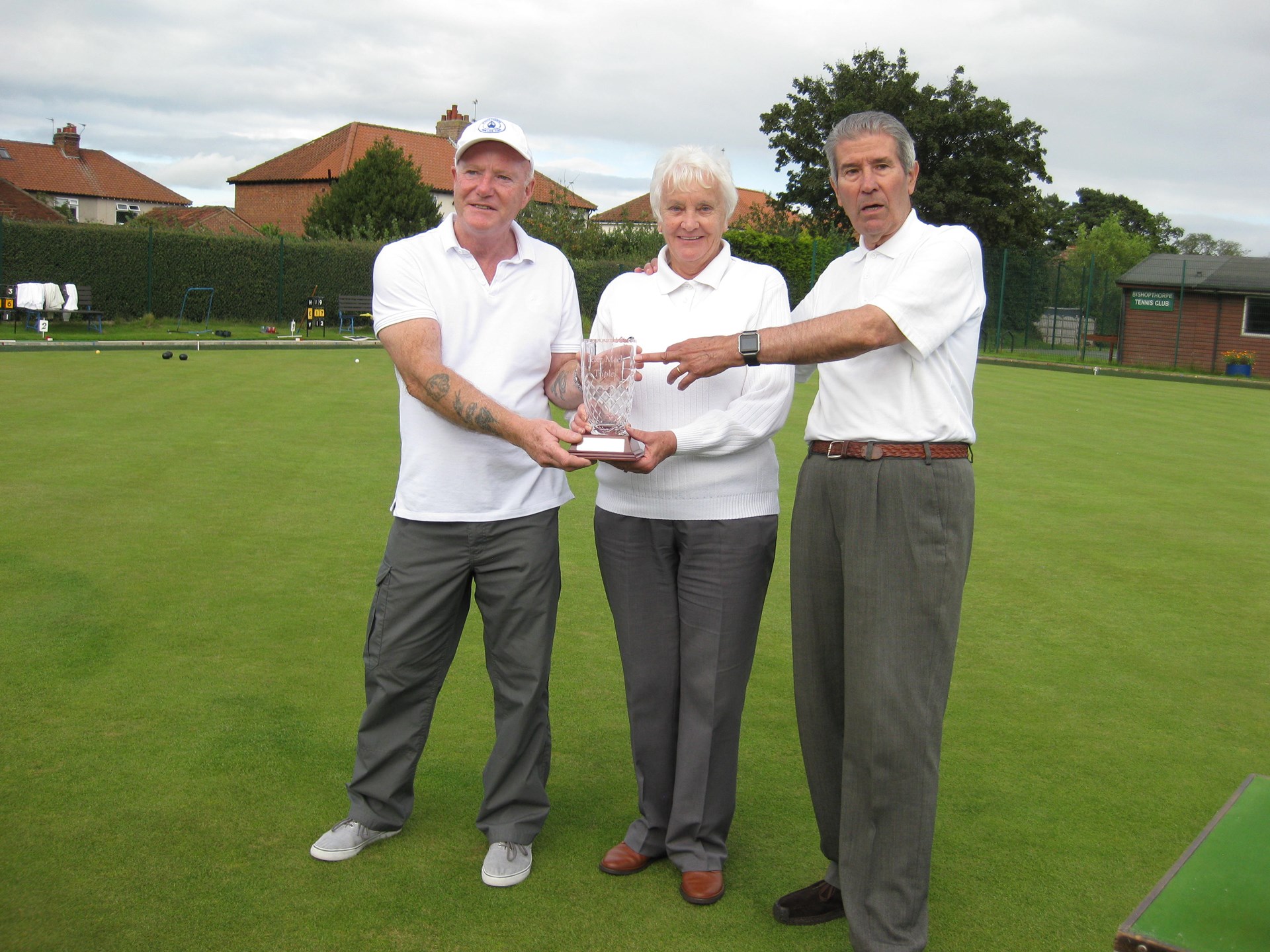 Competitions Played earlier in the season
Two-Wood Pairs (Sat 25 June):
Winners - Franco Napoletano/Ron Munro
Runners-up - Ray Higgins/Gerry Tredgett
Two-Wood Open (Sun 10 July):
Winner - Franco Napoletano
Runner-up - Pauline Smith
Club Night Awards:
Winner - Margaret Gardiner
Winning Man - Mick Tillett