Bleasby Community Website
St Mary's Church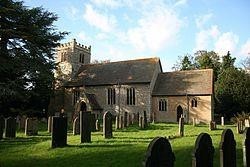 St Mary's Church Bleasby
1st May 2016
The parish church of St Mary stands in the middle of our village and it has been there for countless generations, serving our community as it still does today. It is the focal point for many village events; not only for Sunday services, but for those Christmas, Harvest and Carol Services when we gather together. It is also there to welcome our parishioners and visitors for some of the most important occasions in our lives - our baptisms, weddings, and funerals.
Because our church is there for us now, we tend to take it for granted and probably assume that it will always be so. Unfortunately we will only be able to maintain the building in its present condition and continue with our current services and the same level of ministry, if we are able to pay our share of the associated costs.
St Mary's is not a wealthy church. The Church of England ministry, which is available to the whole community, is funded mainly from the regular giving of the congregation and donations from visitors. However the significant cost of repairs means that we are now struggling to balance the books.
We know that many of you support the church in a variety of ways already, for which we are immensely grateful. However, we need to face the reality that the church needs your help to get onto a secure financial footing. Ideally we need to do this through regular giving to enable us to manage church finances. We feel we must do all we can to preserve our church for future generations. Some in our wider community share this sentiment and contribute regularly to ensure that St Mary's Church continues to serve the whole village. We hope that others may wish to join them by giving a sum, however small, on a monthly basis – preferably by standing order.
Details of how to do this are on the enclosed form. If you feel able to complete it, please contact St Mary's Appeal Organiser, David Goss, by e-mail at church.appeal2016@gmail.com (or ring/text 07970697189) and we will arrange its collection. David will be happy to answer any questions that you might have about the church's financial situation and how you can help. All correspondence and discussions will, of course remain confidential. Thank you for taking the time to read this letter.
Yours sincerely,
Vicar Church Wardens