Cllr Jonathan Jowitt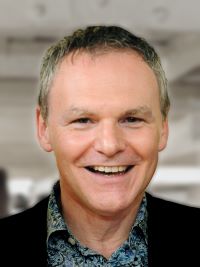 I am a Bourton resident, and have been for over 14 years when I moved south from Yorkshire with my wife, an educational specialist, and my son - who is still secondary school age.
I previously served on the Parish council between 2017 and 2019, but higher than predicted work pressures made it difficult to give a full commitment to the post of councillor. Now, nearing retirement, I have re-joined the Parish council.
Previously, I was chair of the village maintenance committee, where improvements to the southern riverside walk was one achievement. At this early stage, I have not yet settled into many committees – but this will soon change.
While retiring from work, I continue to be an active STEM ambassador (Science Technology Engineering and Maths), volunteering to assist at local schools and colleges to enthuse all ages that STEM subjects are fun, and vital to the UKs economic growth.
One of my concerns centres around the rising cost of living, and - with this being an expensive part of the UK - we need effective programs that care for those in need of affordable housing and approachable – and affordable - health care.
Please click here to contact the Cllr Jowitt by email.
Cllr Jowitt's Register of Interests can be viewed here.