Bourton-on-the-Water Parish Council
Cllr Robin Daniel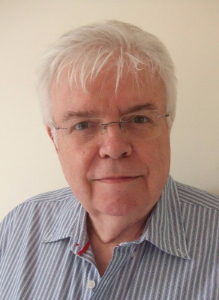 It is with much sadness that we report the death of Bourton-on-the-Water Parish Councillor, Robin Daniel, on 3rd August 2019. Robin's funeral service was held in Cheltenham on Thursday 15th August.
Robin was a physicist by training, but a Chartered Engineer by profession, having worked for BT and its predecessors for around 25 years as a telecommunications network planner and technical specialist. After a few years in management consultancy he then started his own software development business, working, among others, for Oxfam, Thames Water, IBM, Zurich Insurance, and the Irish Houses of Parliament.
He brought up his two children in North London, and once they left home he and his wife moved to Bourton-on-the-Water in 1995, both having been born in the west country. Robin's external interests were musical, having sung with large groups such as the BBC Symphony Chorus and small ensembles including the North Cotswold Chamber Choir, and Robin's wife is the soprano soloist Lesley-Jane Rogers.
Robin joined the Parish Council in 2017 and was actively involved in the work carried out by the Community Services, Planning, Community Centre and Highways Committees.