Bourton-on-the-Water Parish Council
Cllr John Hovard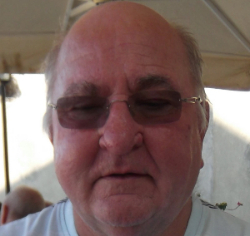 My name is Ernest John Hovard, but I prefer to be called John. I was born in Bourton on the Water in 1951, the youngest of 5 children. I attended Bourton Primary School and later Bourton Vale School.

I joined Gloucestershire County Council in 1968 and remained in their employ for 44 years.

I'm married with 2 children, Michael and Daniel, and enjoy reading, the gym and socialising.

I still live in Bourton and have a great regard for our village, which is why I decided to apply to join the Parish Council, hoping to make a difference and protect what we have and enjoy.
I chair the Burials and Allotments Committee and I also sit on four other committees: Finance & General Purposes, Playing Fields, Village Maintenance & Highways and Community Centre.