Broomfield Bowls Club
Ted Tredgett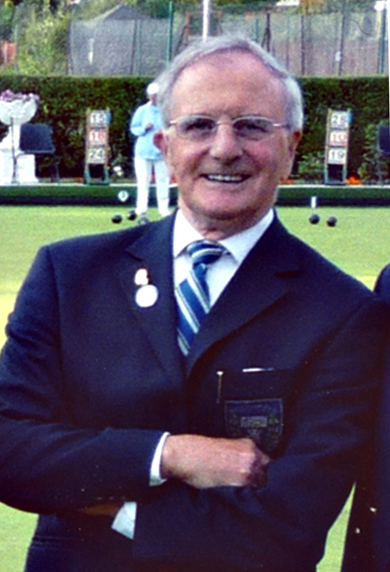 Ted Tredgett sadly passed away this year after a short illness.
Ted was well known in the bowling fraternity. He was a very good bowler and if you asked anyone about him they would all tell you what a lovely man he was. We all like to think that when we depart this life we will leave behind something to say our time here has been worthwhile. Having every-one say you're a lovely man is probably as good as it gets.
Ted loved Broomfield and Broomfield loved Ted. He undertook many tasks. He was Bar Manager for many years, a job he liked and did well. I'm sure that the position he was most proud of was when he became President in 2002 -2003. If you asked which one he enjoyed most I am sure it would be managing the Vets. He just loved those fixtures so it was ironic that just 2 days after Ted passed away we were hosting the Vet's lunch at Broomfield. It was lovely to hear David Isaacs (the Vet's Chairman) say that he had known Ted for as long as he had been involved with the Vets, indeed he had always thought of Ted as MR Broomfield. I know Ted would have been delighted to hear that.
Ted will certainly be missed. He will be missed as a player, he will be missed as a dedicated official of the club and he will be missed as member who was an example to us all. Mostly though he will be missed by us all as our friend.