Our Towns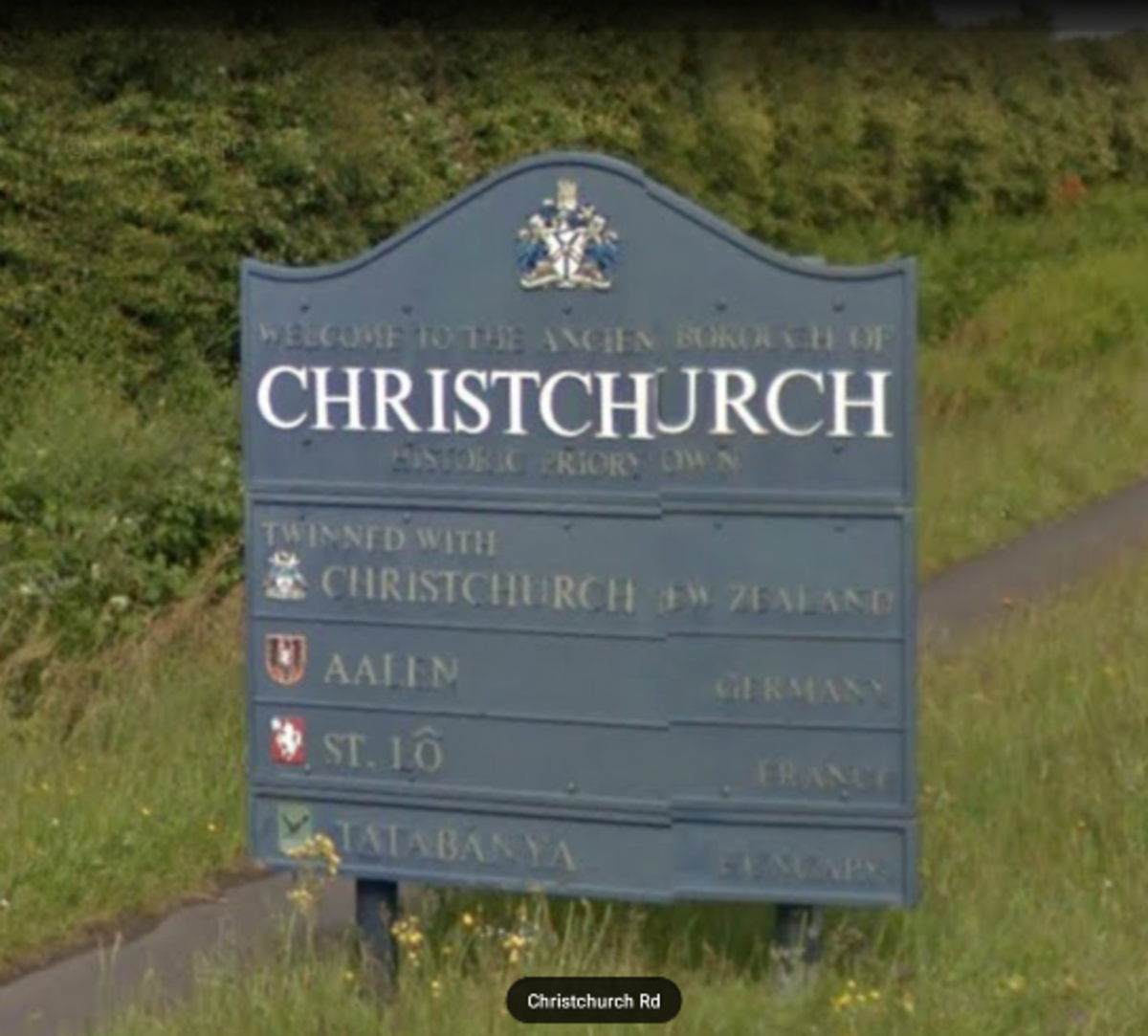 CHRISTCHURCH in Dorset.UK.
On the south coast of England, traces its origins to the Saxon burgh of "Twynham " which means between Two Rivers, but earns its name from the Priory church built by the Normans in the 11th century.
So, even from earliest times, Christchurch has been receiving visitors from Germany and France.
AALEN in the south-east of what was previously West Germany was twinned with Christchurch in 1981. It is a prosperous town located at the foothills of the Swabian Alps in Wurttemburg province some 40 miles from Stuttgart. An outpost of the Roman Empire, Aalen became a Reichstadt (royal city) in 1360 and much of its quaint mediaeval town centre remains. Aalen holds its annual street/beer festival in September.
CHRISTCHURCH. NZ in the northeast of the South Island, is the second largest city in New Zealand. It was NOT named after the town of Christchurch UK but Christ Church College Oxford,from whence in 1850 Theologian John Godley led a group of colonists in search of a
better life on the other side of the globe. A sister city of its Dorset namesake since 1975 Christchurch is truly a garden city and an ideal base for touring '"Down Under".
SAINT LO in Normandy France is the gateway to France, it stands at the crossroads of the Contentin Peninsula just an hour's drive from Cherbourg. Destroyed by its American liberators in the post D-Day fighting of 1944 Saint Lo has risen from the ashes and is now a thriving community surrounded by some of the most unspoilt countryside in northern France.
Saint Lo already twinned with Aalen, completed the twinning triangle with Christchurch UK in 1985.
Tatabanya in Hungary .
Tatabanya is a city of 70.000 inhabitants located in the central transdanubian region of North west Hungary. It is the capital of Komarom-Esztergorn County and is situated in the valley between the Gerecse and Vertes mountains some 55km (or 35 miles) from the capital Budapest.By virtue of its location the town is an important road and rail junction.
Modern Tatabanya was formed on 10th October 1947 by uniting with the villages of Alsogalla, Felsogalla and Banhida.
In 1994 the official twinning link between the British and Hungarian town councils was established.