Clee St Margaret
Gardening Club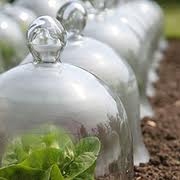 The Burwarton & District Gardening Club runs a programme of meetings from October through to June each year. We meet on the second Thursday of those months in Stoke St Milborough Village Hall for a start time of 8pm. Refreshments and raffle.
The members come from a wide catchment area encompassing Clee St Margaret, Stoke St Milborough, Stottesdon, Wheathill and more. The programme includes five visiting speakers, a Spring Show, the annual dinner in January, the AGM with plant sale in May and a garden visit in June.
Membership is £10 for the season; Visitors fee £2.50 per session, welcome any time.
Secretary: Karen Slater 01584 823810 ksfiftysix@gmail.com
The membership fee is extremely good value. Our speakers are always of a very high quality, informative and entertaining. Few of us know the Latin names of plants! We are just like-minded people who enjoy our gardens at an amateur level - so why not come and join us this October?
NEXT MEETING ALERT !
Next Meeting: Thursday 9th March 2017
"Dahlias"
By Robin Pearce
Robin Pearce and his wife Kristina ran World`s End Nurseries where they grew an extensive range of Hardy Perennials, and Grasses including many rare and unusual plants. They also have collections of Hosta, Geum, Leucanthemum, Liriope and grasses. The nursery is now closed due to their retirement but Worlds End Garden – their private garden - is open to a limited number of groups by prior arrangement.
He will bring along some plants to sell.
Membership for the 2016/17 season: £10
Visitors welcome anytime £2.50/session
Secretary: Karen Slater Tel: 01584 823810