Businesses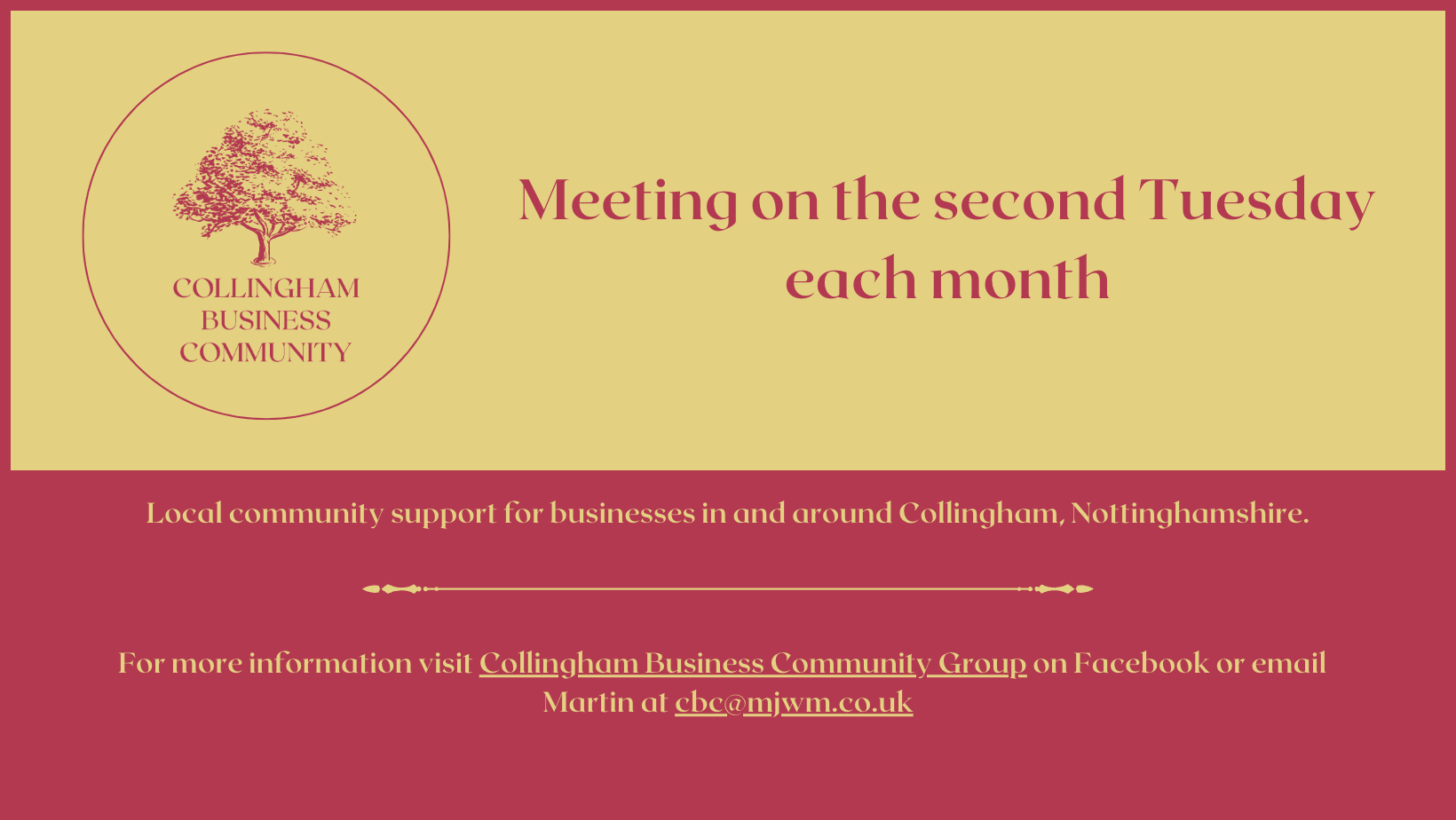 The Collingham Business Community (Collingham Business Club or CBC) aims to meet on the second Tuesday of each month at 6pm at Hayley Jayne Beauty Retreat on Collingham High Street. Please look out for Events posted on this website or Facebook for confirmation of dates.
The CBC is for anyone living or operating a business (large / small / just thinking about setting up) in Collingham or the surrounding villages. The CBC membership is very diverse and meetings are free to attend.
Visits to some of the larger or more unusual local businesses are planned throughout 2023.
For more information please visit the Facebook Group or email Martin Jones on cbc@mjwm.uk or phone 0792 232 4072.

Add business