Coronavirus
Like every other community up and down the country we are dealing with this national emergency as best we can.

Please continue to social distance, sanitise and look after our community, particularly those who are vulnerable.

There are many links provided below should you need further help or advice including links to local government and local health care updates.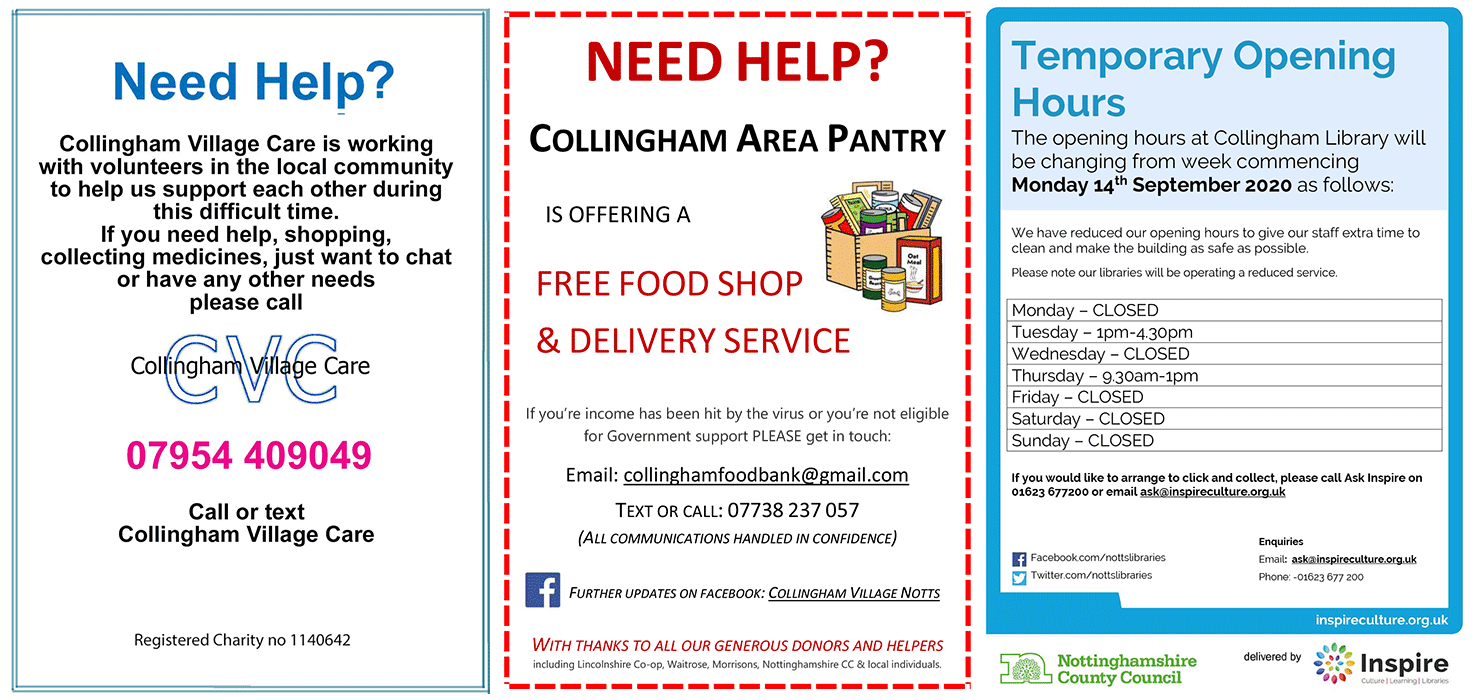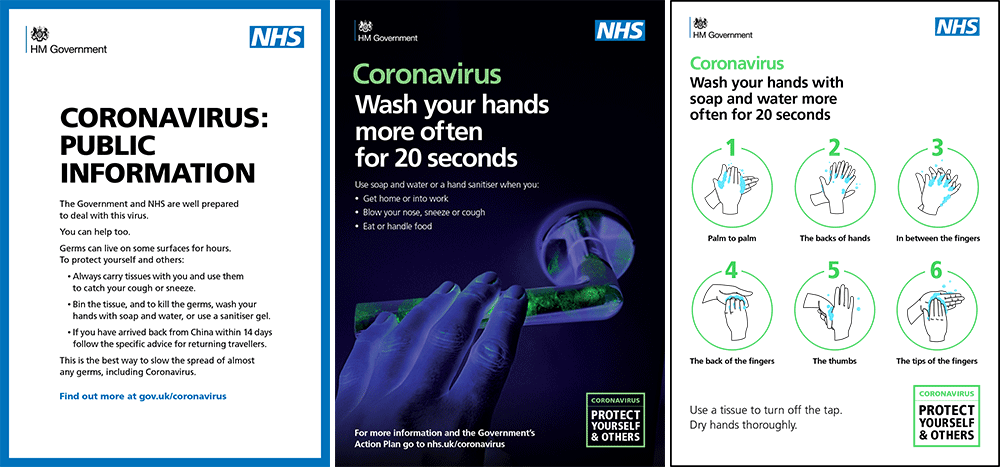 Local Initiatives
"Community Conversations"
During 2020 weekly online community get-togethers were organised to bring both up-to-date information as well as space to bring the community together when we had to be apart.
Into 2021 these are held monthly. They are open to everyone and still are a great source of local knowledge.
You can register for upcoming sessions and view past recordings here.
Taking a short summer sabbatical, the Conversation will return in soon.
Local Support Organisations
Collingham Rural Advice Centre - contact via collinghamadvice@gmail.com or ring 01636 893241
Collingham Befriending Service - contact Cheryl on 01636 674521
Collingham Methodist Church - contact Revd. peter.bates857@yahoo.com
Collingham Assistance - see flyer at the top of this page
Collingham Food Pantry - see flyer at the top of this page
Collingham Tennis Club - see download link at foot of page
Nottinghamshire CCG
Mental Health-care
NHS - Survival Guide for young adults written by young adults
Mental Health Support - see download at foot of page
Personal Security
National Fraud Alert - download link at foot of page
Newark & Sherwood District Council
Advice for Residents & Businesses - see attachment below
Nottinghamshire County Council
D2N2 Local Enterprise Partnership
Chambers of Commerce
Central Government & the NHS
Government Guidance

Protect Yourself & Others
Applying for a Test
Health & Well-being
Travel
Employment & Money
Working Safely
Businesses

Additional Self-Employed Support
Collingham Local Activities
From Further Afield
Practical Activities at Home
Personal & Business Development Training
Win a 3 month baking at home subscription from County Life - Published by Nottinghamshire County Council