Cygnet Theatre
Working with schools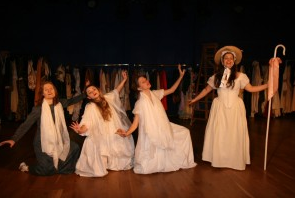 The Cygnet Company work to create accessible and truthful productions of classic texts with a wide appeal. The company of actors, drawn from across the UK and internationally, work at the Cygnet Theatre on a three year programme exploring all aspects of theatre and performance.
Cygnet Theatre is a nationally recognised vocational Drama School in the heart of Exeter.
Practical Workshops are available for plays which explore their style and the presentation of themes. Participants will also look at production choices and elements. FREE Post Show discussion for any school party of 10+
Please contact Cygnet office to discuss your school party needs on 01392 277189.