Scarecrow Festival 2022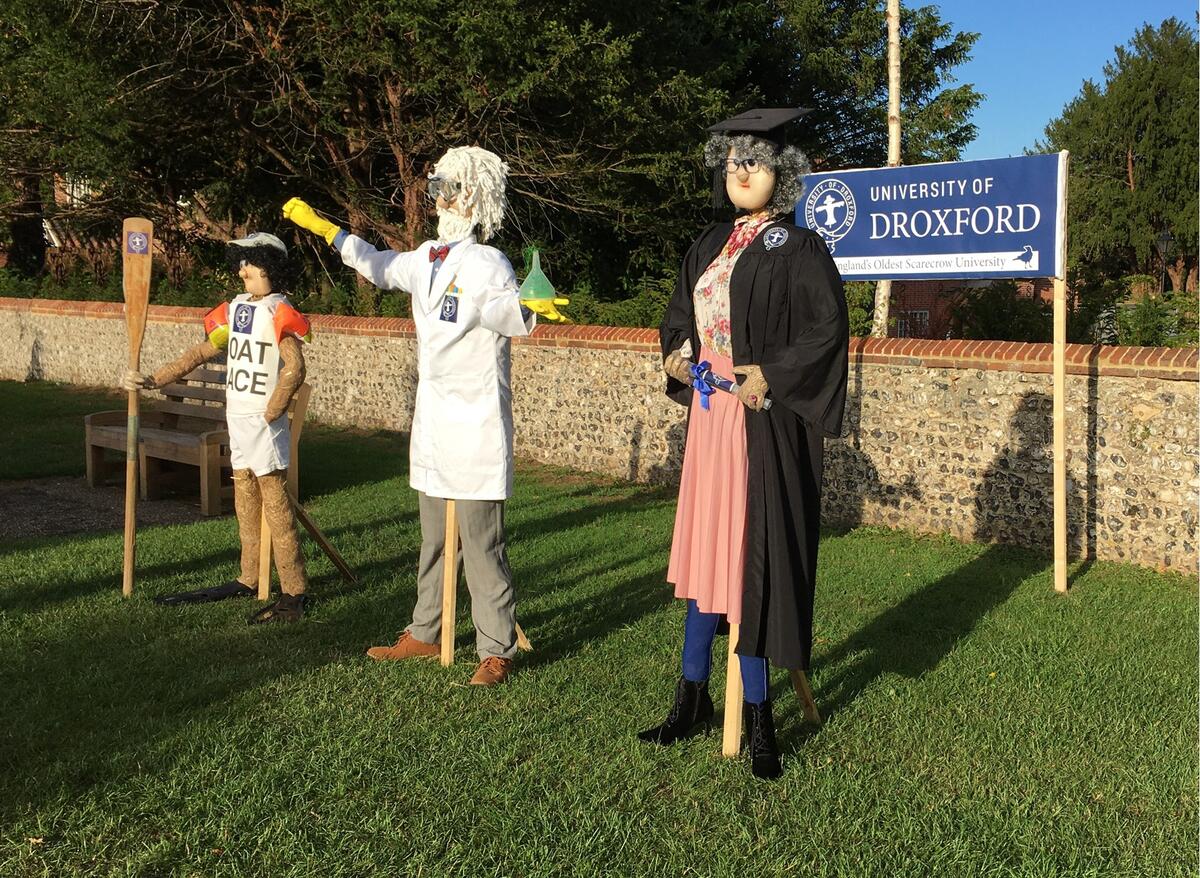 Droxford Scarecrow Festival

Droxford Scarecrow Festival is getting underway, after a respectful pause, with imaginative and zany scarecrow creations spread all around this pretty Hampshire village. There are scarecrows to appeal to all ages and plenty of fun photo opportunities.
The two-week event brings the community together as many villagers construct scarecrows – initially in secret! Only now are the many and varied designs being revealed, both to neighbours and to the visitors who come from outside the village for a leisurely stroll around. A Scarecrow Map is available from the village café and local pubs to help pinpoint where the scarecrows are to be found.
Special Guests from The University of Droxford
In 2022, Droxford Scarecrow Festival is honoured to welcome guests from the University of Droxford, representing the finest academic, scientific, and sporting achievements of England's oldest scarecrow university. Guests include three celebrated scarecrows: the brilliant scientist who invented the Droxford Vaccine, the Captain of the Droxford boat race team, and a blue-stocking academic.

Visit to learn about the history: how the university was founded by Dr.Oxford and blossomed into a thriving academic institution in the Meon Valley – famous amongst scarecrows although largely out of the public eye.

It's all part of the madcap fun to be enjoyed at the festival and hopefully to help cheer up the nation.