Eltham Bowling Club
Competitions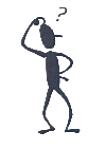 This is your chance to get involved in a variety of bowls competitions.
For the Beginners it normally starts with Roll Ups and Internal Club Competitions.
For Regular Bowlers they will progress to League games such as the LX (over sixty league) or NWK ( North West Kent league) playing once a week or fortnight, maybe starting as a reserve.
For Experienced Bowlers play will be in a variety of League and County games playing three or four times a week
It is for you to chose how much time you want to dedicate to the sport, but basically there should be something for all, whether you are a social bowler or more advanced.
If you think you would like to go into any of these Competitions put your name down at the beginning of the year.
If you are uncertain, talk to the Men's or Ladies Captain for advice and guidance.
Good Luck!