Fernwood Residents Association
PETANQUE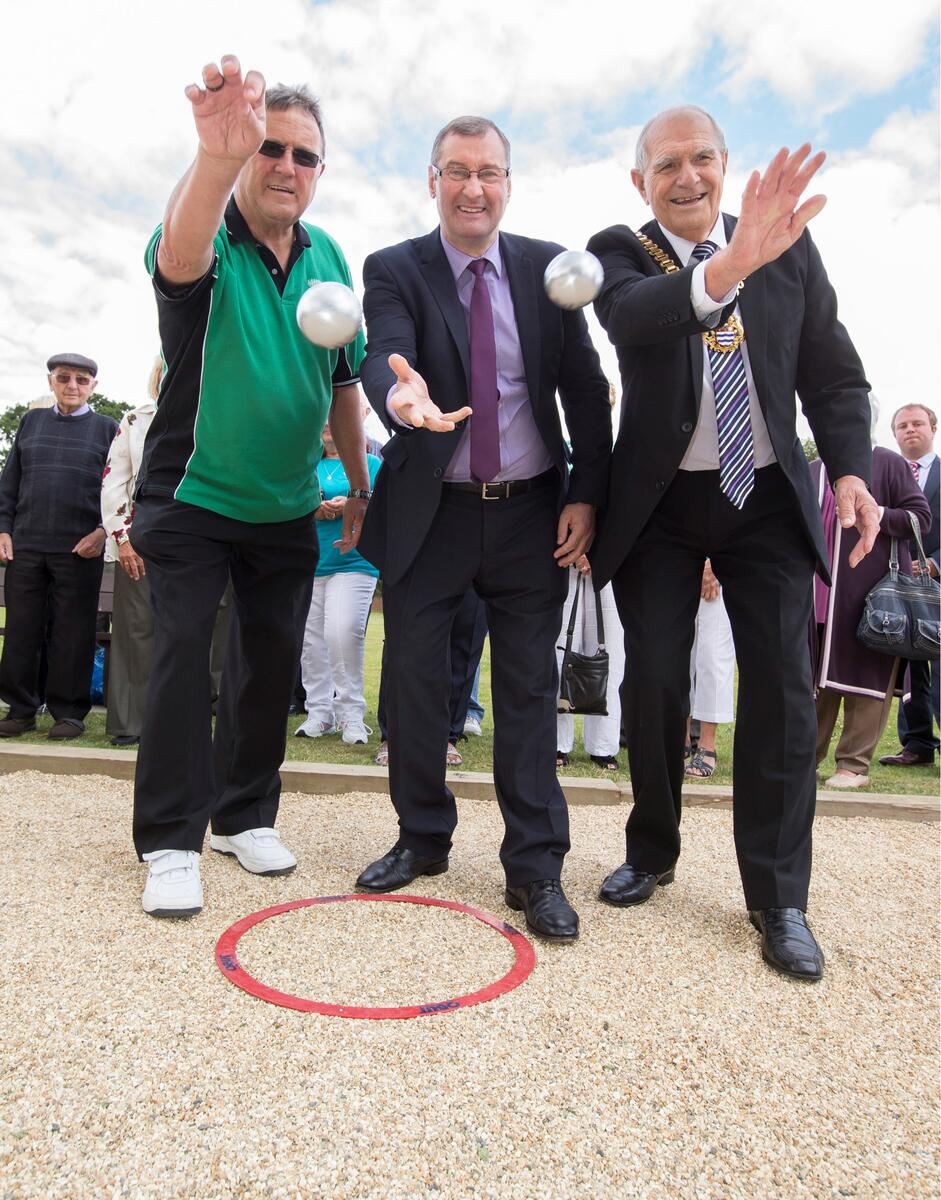 What is Petanque? – steel balls (called boule, a French word) are thrown from a circle marked on the ground towards a small jack some distance away with the nearest boules scoring winning points; the aim being the first player to reach 13 points.
Petanque is a simple game for players of all ages and experience. If you are interested in Bowls then this could be the game for you, so why don't you come along to Fernwood Petanque Club and try it and taste an experience you will never forget! You will meet new friends and have fun at the same time at our friendly and sociable club, where there are both outdoor and indoor (we play with soft boules indoors) sessions, so play can continue even in bad weather.
Fernwood Petanque Club has been running for 5 years and has 38 members. Outside play takes place on the gravel playing surface (called a piste, another French word) next to the tennis courts and is divided into 6 lanes so that 6 games can be played at the same time. Fernwood Village Hall hosts the indoor play. Our Friday session is followed by a bring and share picnic style buffet lunch.
Our club takes part in competitions and friendlies and is one of ten clubs in the regional petanque association, Mercia. Some of our members took part in the Mercia Sherwood Shield Competition (2016-17) and were proud to have won one of the trophies. As a club we often take holidays together, where we relax and have fun, although we also try and play petanque when we can. This year (2017) some of us went to Jersey and Weston-Super-Mare, where we also won some trophies and next month (September 2017) a few of us will be taking part in an inter-regional tournament near Portsmouth. We frequently holiday with Warners Leisure Hotels at their coastal holiday village in Corton near Lowestoft, Suffolk, where we all let our hair down!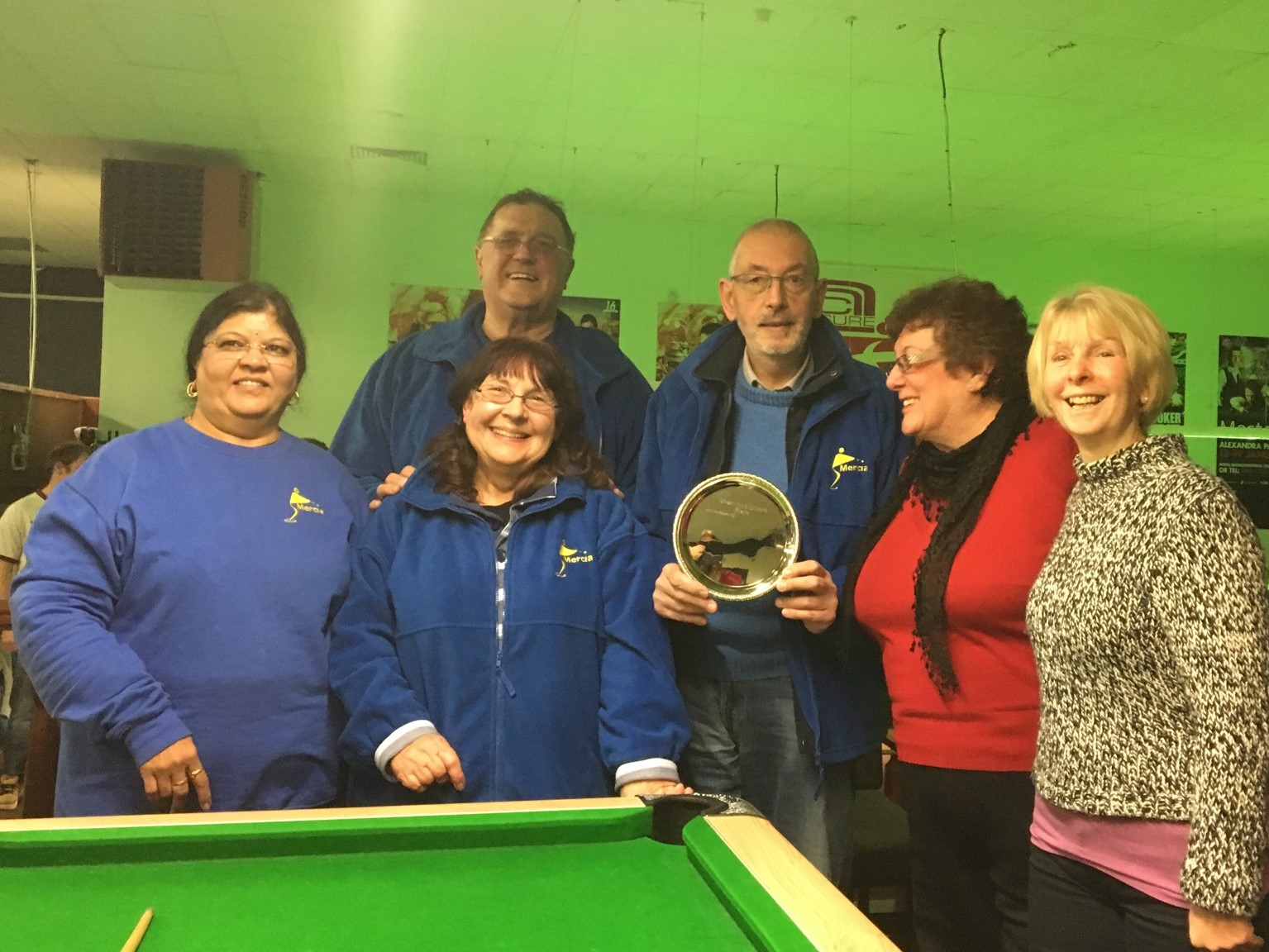 Fernwood Petanque Club has five weekly sessions which you can drop into:
Sundays 1–3pm (Winter), 2-4pm (Summer).
Tuesdays 1.30-3.30pm (Winter), 4-6pm (Summer).
Wednesday 11.30am-1.30pm (Fernwood Village Hall)
Thursday 1.30-3.30pm (Winter), 4-6pm (Summer).
Friday 11.30am-12.30pm, bring and share picnic style buffet lunch 12.30-1.30pm.
We welcome new members of all ages and experience and we are keen to promote the game to the younger generation.
For more information please call either Sally (Membership Secretary) on 07479 552146 or John (Chair) on 07811 648378 or Madhu (Captain 2017/18) on 07884 072984. Further information can be found on the Fernwood Petanque website by clicking on the link.