Local History Society
The Local History Society was formed in 2000 primarily to act as a focus for researching and preserving the history of the two villages of Fiskerton and Morton.
Photographs
The Society now has an extensive computerised archive of photographs, some very old and some relatively recent in date, and is constantly on the lookout for further additions to the collection. If you do have any pictures that you would like to donate or are willing to have scanned, please contact david@dapriestley.plus.com
Meetings
Meetings are held on the first Tuesday of each month between October and June (except January) at 7.30pm in Morton Church Hall. These generally consist of a talk on a topic of local interest, usually by a visiting speaker, but sometimes by a member of the Society. We've also had guided walks round our villages and picture quiz evenings.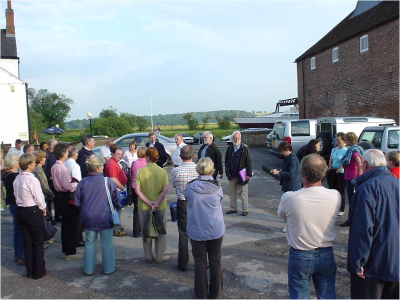 Visitors are always welcome at all our meetings, though there is a £2 charge. Members pay £1. Tea, coffee and biscuits are included!
Membership
Currently the Society has about thirty members. Membership is open to anyone and costs £2.50 per year.
For any further information about the Local History Society, please contact the Chairman.