Morton Church Hall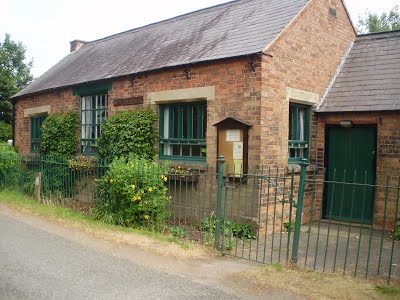 The Church Hall was originally the village school, which closed in 1959. It was built in 1855 on church land presented to the parish by the then vicar, Rev. John Marsh, and consisted of one main school room and a small back room for the infants. The porch was added at the time of Queen Victoria's Jubilee in 1897, when the infants' room was also extended and a cloakroom added.
After the school closed, the building was leased by St.Denis' Parochial Church Council from Southwell Diocesan Board of Education as a meeting place.
Then in 1973, the PCC actually purchased the School Rooms, renaming them the Church Hall, and embarked on a series of alterations, including the addition of a kitchen and the installation of toilets inside. All this was made possible initially by a loan from Miss Marjorie Parker and Mr John Hammond. The next few years saw a series of fund raising efforts, including garden fetes, jumble sales, whist drives, coffee mornings and the first Flower Festival in 1974.
In 1976 agreement was reached for part of the glebe field alongside the hall to be acquired for use as a car park. In recent years, the kitchen has been modernised and re-equipped and a disabled toilet installed.
Various groups now meet regularly in the Church Hall, including the Parish Council. The hall is also available for private hire. For more information contact the caretaker: Tony Woodford 01636 830273