Greyhound Rescue West of England
Volunteer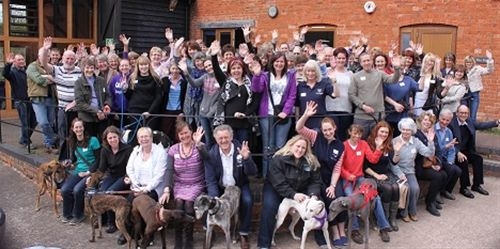 VOLUNTEER for GRWE - make a real difference!
Volunteers are the lifeblood of GRWE - we simply could not operate without the support of our generous and valued volunteers. Our roles give the opportunity to build new skills, meet new people and gain valuable experience while volunteering with the Animal Charity Team of the Year - and of course all help to guarantee a better future for the hundreds of greyhounds and lurchers helped every year by GRWE. For more pictures of our amazing volunteers in action, visit our Pinterest page.
From home visits to events, dog walking to PR, we have a range of great volunteer roles. To find opportunities in your region, please scroll down the page to the appropriate section, and follow the links for further information - thank you!