Halam WI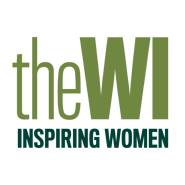 Halam WI is a small but established branch of the Women's Institute. It's a great place to meet old friends and make new ones, to learn new things and to play a part in village life.
We're planning to meet again in June 2021 and our exciting 2021 Programme is as follows:
8th June 2021 - WI Birthday Party at The Milk Shed
6th July 2021 - Halam Village Treasure Hunt (meet 7pm in The Waggon car park)
3rd August 2021 - Talking Rubbish! (Lesley Taylor)
7th September 2021 - Essential Oils for Health and Wellbeing (Claire Tavernor)
5th October 2021 - Breast Health and Bras (Julie Robb)
2nd November 2021 - Christmas Crafts (Sara Subramanian)
7th December 2021 - Christmas Party at The Waggon
4th January 2022 - No meeting
1st February 2022 - AGM, Resolutions and Quiz
1st March 2022 - Interactive Indian Cookery Demonstration
Meetings will be at 7.30pm in Halam Village Hall, unless stated otherwise.
We're proud to have members who represent different ages and life stages. New members and guests are encouraged to come along and join our WI community.
If you'd like to find out more about Halam WI please visit our Facebook page or drop us an email.