NDP About Us
In October 2014, Ivinghoe Parish Council took the decision to undertake a Neighbourhood Development Plan and to facilitate the creation of a development plan for the parish a steering group was formed from members of the parish.
We are a small group of volunteers who are all from the Parish of Ivinghoe which includes both the villages of Ivinghoe and Ivinghoe Aston. We give our time and expertise for free. We meet approximately monthly or more often if needed. You can follow us on Facebook or leave us a message here.
Project Steering Group Members

Malcolm Stubbs (Chair)
I have lived in the High Street, Ivinghoe for twelve years following a twelve year sojourn in Shropshire and the Netherlands. Previously to that I lived in Marsworth throughout the eighties and was an active member of Tring and District Round Table. I have also spent many years involved with the Court Theatre at Pendley, encouraging the wealth of local adult and Children's artistic talent.
Now retired, I spent my working life in Logistics, ending up as Supply Chain Director of a Swedish Paper Company with responsibility for Europe, Russia, CIS, and MEA. I am passionate about the unique character of Rural England but will not stand in the way of progress. I am a Yorkshireman and tend to call a spade a shovel.

Sheena Bexson
My family and I have lived in Ivinghoe Aston for seven years, prior to this we lived in Little Gaddesden moving here from Central London when I was pregnant with our second child (now at university!)

As a chartered town planner with a small practice providing planning advice in the commercial property world, joining the Neighborhood Plan Steering Group is an great way to use my skills to contribute to the local Parish Community.

I am also a member of the Ivinghoe Village Hall Committee.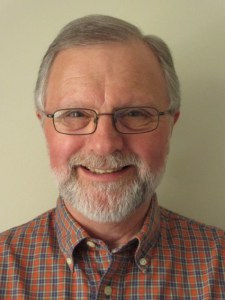 Stephen Booth
I moved with my wife and two young children to Ivinghoe in March 1987 from rural Devon, where I had worked on the design and promotion of water resources schemes for the South West. Both our children attended Brookmead School before going on to secondary school and university. My working life here has been spent in marketing, business planning and corporate planning in the IT Industry.
I am now retired and fortunately have the time to enjoy the delights of this historic village. I am on the committee of the Ford End Watermill Society and produced the mill's updated guide. My interest in Art and Architecture led to me taking a degree in the History of Art and Architecture and trying my hand at painting in acrylics.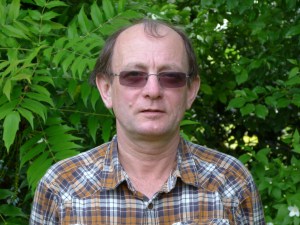 Rikki Harrington
My wife and I are relative newcomers to Ivinghoe Aston, having moved in 2013 from Harpenden where, until May 2015, I was an entomologist at Rothamsted Research, working on monitoring and forecasting insect pests of agriculture. My interest in insects is wider. Butterflies have been a lifelong passion and are responsible in no small measure for our move here, and for my taking on the "Countryside and Landscape" portfolio for the NDP.
Ashridge has long been our playground and breakfast at the Brownlow Cafe is now within walking distance! I have always been a runner and orienteer, although with age and increasing frequency of injury I'm now much more of a walker. Ashridge hence caters for most of my needs and it was a particular pleasure to be invited to join the Ashridge Estate Committee. My first meeting was on my first day of retirement! I have been involved with Scouting for more than 40 years, latterly as County Commissioner for Hertfordshire. I hence have an interest in making sure that the voice of young people is heard in the development planning process.
Retired Steering Group Members

Richard Freeman (Retired member)
My family and I moved to Ivinghoe in the summer of 2004. At this time I was a Wing Commander in the RAF Regiment and so this was the opportunity to put down roots in a community, having lived in about 10 different houses in the previous 18 years. Since living in the village I have been involved with Ivinghoe Entertainments as well as being drawn into helping out with various school and community activities through my daughter who moves on from Brookmead this summer.
I left the RAF in 2008 and worked for the NHS for 6 years before branching out to work mainly in the healthcare sector as an independent consultant and interim manager.