Traffic and Transport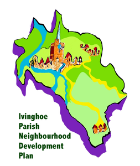 Traffic and Transport is one of topics we are researching in the preparation of our Neighbourhood Development Plan.
Our findings will appear here on the website as we go along and will, in time, provide a strong evidence base to underpin the final Neighbourhood Development Plan document. Research will include
Research traffic and transport in the parish.
Identify any existing local issues or concerns and consider the impact of future development on our road infrastructure.
Scope out what evidence is already available.
Find out about any existing plans, strategies and programmes and their relationship to Traffic and Transport and the Neighbourhood Plan.
Identify any gaps in the evidence base and consider whether any further research needs to be undertaken or reports commissioned.
Identify any local key players on this topic to engage in the Neighbourhood Development Planning process.
When available, key documents will be posted here.
Your comments.
If you think there is a particular issue we should be examining under this topic, or you have a particular interest in this topic then please let us know by sending us your comments here.
Evidence
Please check back later, we will upload relevant documents here.