Link to Change
Alexi (Hub & Spoke) Project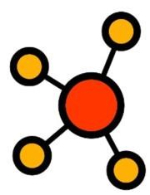 "Alexi" is a Greek word meaning "protector". At the heart of the project is the Hub & Spoke model which aims to extend the reach of specialist CSE services so that more children are protected from sexual exploitation.
Link to Change is part of the nationwide Alexi Project which is managed by The International Centre at the University of Bedfordshire. The international Centre is researching child sexual exploitation, violence and trafficking.
Link to Change operates from its hub in St Neots, Cambridgeshire, with spokes working in Cambridgeshire, Lincolnshire and the City of Bedford. A Spoke is a CSE worker - managed and employed by the Hub - embedded in an appropriate statutory or voluntary sector agency in a neighbouring authority. Spokes take individual referrals of children and young people at risk whilst working with local agencies to improve both their understanding and their systems.
Service Delivery
Participating organisations have their practice monitored and evaluated by the University of Bedfordshire in order to maintain quality and must:
Think about participation of the relevant young people and their involvement in decisions that affect them.
The programme of the worker in each spoke should, as a minimum, broadly encompass the following (and this is an extract from the CSEFA strategy):
Work with the relevant "spoke" Local Safeguarding Children Board to explore the problems of CSE within their locality and develop strategies to respond;
Train and support professionals in recognising and working with children and young people at risk of CSE;
Receive referrals of young people; engage in 1-2-1 or group work with young people to embed examples of good practice in the locality and raise awareness of the local issues;
Look with the key policy and practice agencies in the "spoke" to raise longer term funding to maintain and develop CSE work.
Further Information
For further information about the Alexi Project and the Hub & Spoke model please visit their website.
For further information about the University of Bedfordshire please visit their website.