Little Wenlock Parish Council.
Village wedding July 2015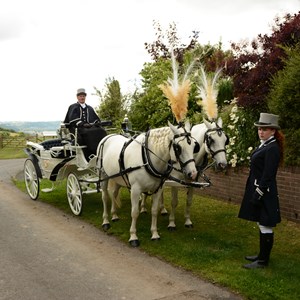 Residents of Little Wenlock were privileged to share the joyous and photogenic wedding of Jade North and Lee Blower on 25th July 2015. A pair of white horses pulled a carriage with Jade and Lee on board from St Lawrence Church through the lanes to the Village Hall. The weather was kind and the happy couple made a pretty picture. We offer our congratulations, and wish them well and happiness in their future together.