Bench 3: Wrekin Field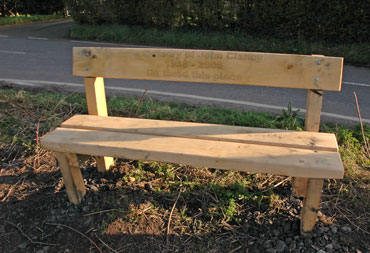 On the edge of the 14th Century open field, your eye is drawn to the scar of the Old Field limeworks, long healed over by the mixed oak and chestnut woodland of the Old Quarry Plantation.
Full-on and rising to 1300 ft, the whole imposing glory of The Wrekin fills your horizon. Marvel at this geological, ecological and archaeological gem – older than Everest, the Alps or the Andes; born at the latitude of the Falkland Islands; Iron Age capital of the Cornovii; and Shropshire icon.
Linger and enjoy everything Little Wenlock's outlook on the Area of Outstanding Natural Beauty offers your every sense; discover more about the individual benchwalk places.
Please add your own views and knowledge by e-mail to editor@littlewenlock.org.