Eco-friendly
We are committed to supporting all environmental issues and are always looking for opportunities to further increase our support for the benefit of all.
Build
Built in 2002 to the current energy efficiency standards of loft insulation, cavity wall insulation, double glazed windows and low energy light bulbs.
Solar Panels
A 10kw Solar Panel system was installed in June 2012 with a grant from the opencast coal mine community fund. For more information on the technical aspects of the system, and performance data, see the files at the bottom of this page.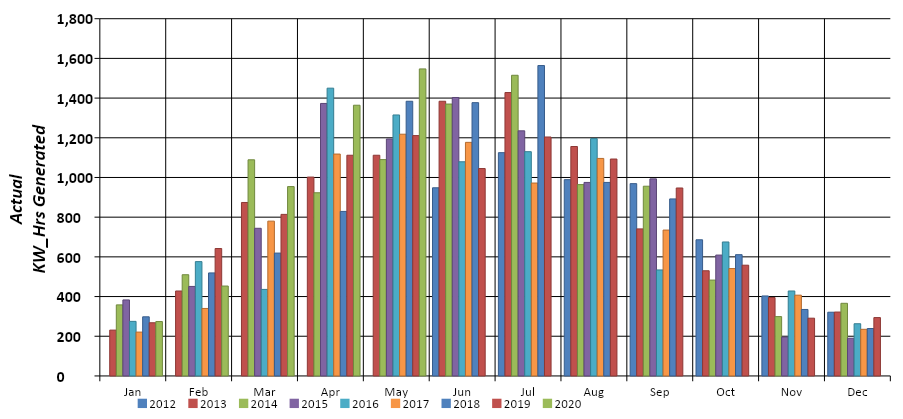 Lights
Light bulbs were upgraded to LED bulbs in April 2017 with a grant from Western Power.
Battery Storage
In June 2019 we believe we are the first village hall in Shropshire to install a 3 phase modular battery system.
Future Plans
A car charging point.
Recycling facilities
Purple Top bin for glass and plastic bottles, plastic cartons and cans
Red Boxes for clean cardboard.
Our paper bank on the Village Hall car park has now been removed. This decision has been made due to a dramatic price drop in the price received for the paper.
The committee would like to thank everyone who has supported our paper recycling that has been going for 24 years and has collected over 150 tonnes, raising over £5000 used to fund both the hall and playing field.

For more information on the eco installations please contact Howard Betts 01952 505547,