North Baddesley Parish Council
Baddesley Beadle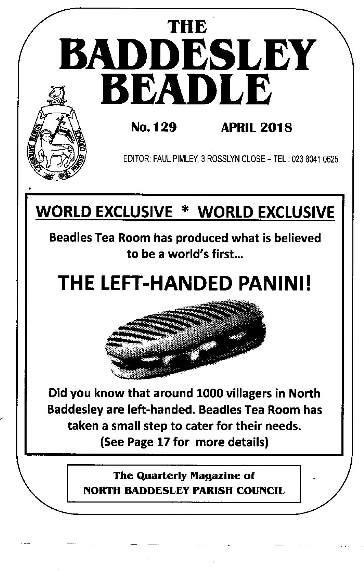 The Baddesley Beadle is published four times per year and the new publishing dates will be January, April, July and October. Click on the image to link to the Baddesley Beadle's website.
Advertising prices for two editions are as follows (from April 2018):
Net VAT Gross
One sixth of a page: 38.44 7.68 46.12
One quarter of a page: 55.54 11.10 66.64
One third of a page: 72.07 14.41 86.48
One half of page: 84.08 16.82 100.90
One page: 156.15 31.23 187.38
Advertisers will be invoiced for two issues at a time in April and October.