North Baddesley Parish Council
Parishioner of the Year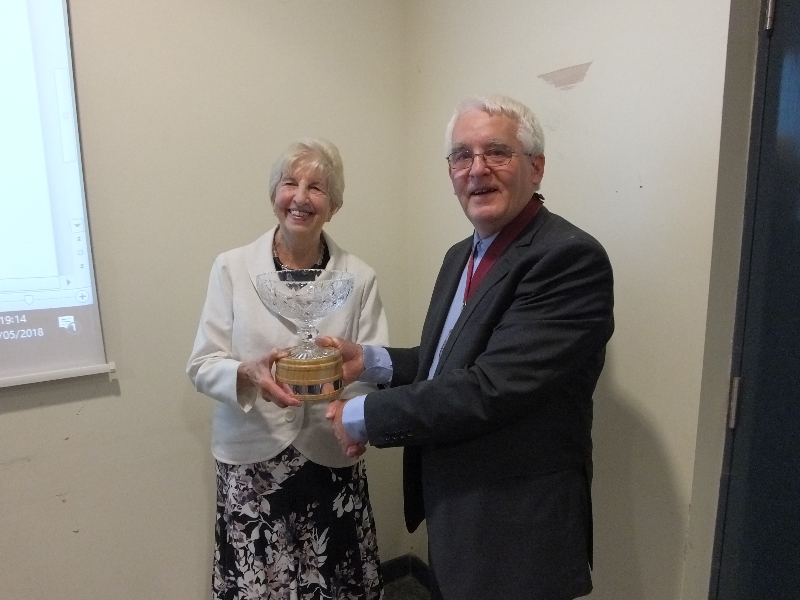 Doris Mackenzie, North Baddesley Parishioner of the Year 2018
Doris was born and grew up in St Gallen, Switzerland.
She had an interest in travel and came to England as an au pair intending to improve her English whilst awaiting a visa for the USA. During her time as an au pair she travelled on holiday to Cornwall with the family she was staying with and it was here that she met her future husband who worked for the Ordinance Survey.
They married in due course and lived in Chessington, Surbiton and then Australia for four years. They then returned to the UK and lived in Romsey for 30 years whilst Doris's husband worked for the Ordinance Survey at Maybush. Doris worked as a medical secretary.
After the death of her husband and retirement, Doris moved to North Baddesley. In 1999 she decided to do voluntary work. Wanting to make friends, Doris signed up to do admin work for Romsey Dial-a-ride, working alongside Pat Minchington. Doris volunteered for the Red Cross by manning the medical loans room at the North Baddesley Health Centre, started driving for Baddesley Friends and became the treasurer.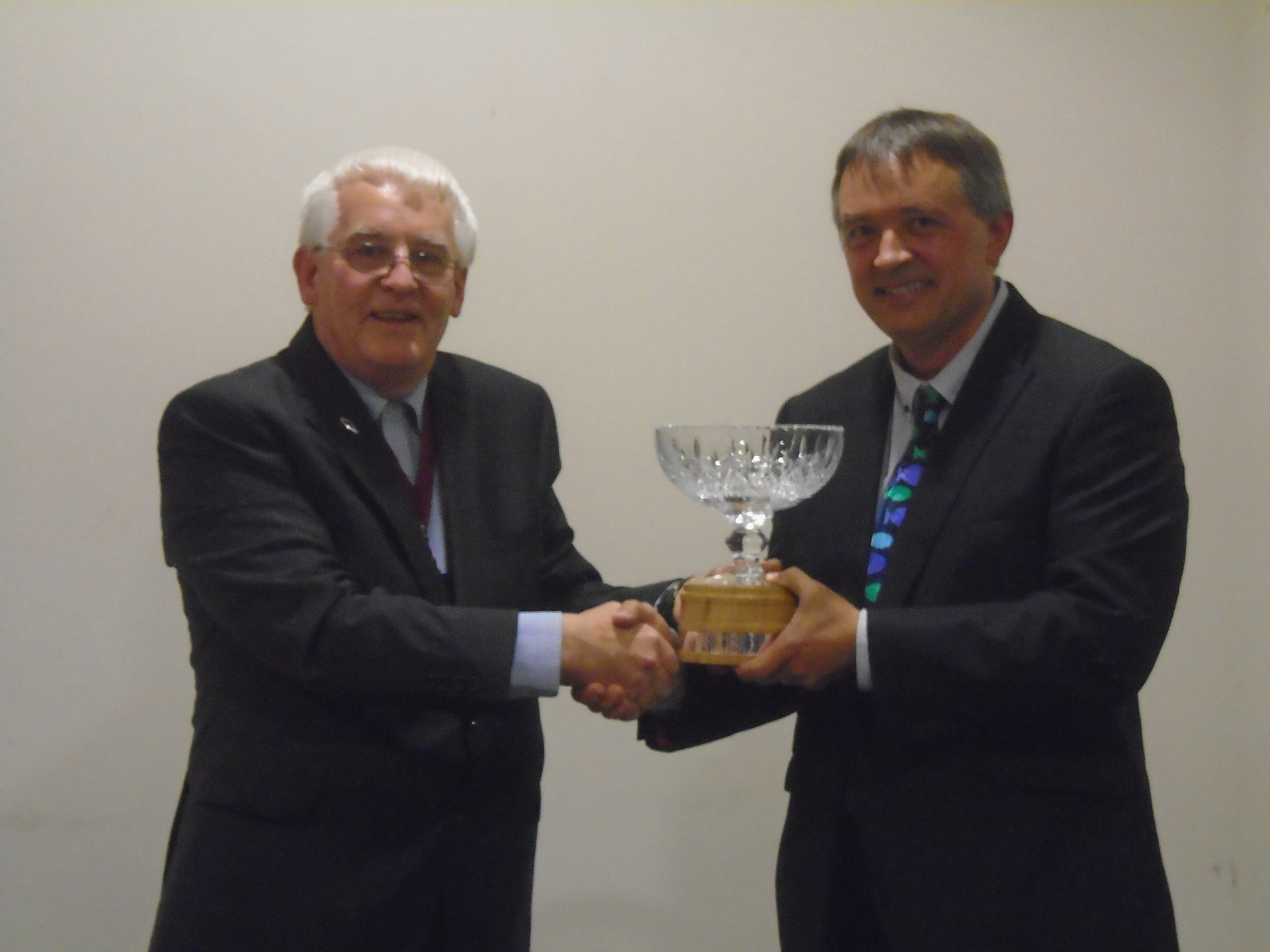 Jim Bird, North Baddesley Parishioner of the Year 2017

Jim Bird first came to North Baddesley in 1979, to visit his girlfriend, now his wife. He got to know the village reasonably well before, but once married, he moved to the village permanently in 1984 when he began working at Southampton General Hospital. Professionally Jim is a trained nurse, but has worked for the past 23 years as Lecturer and Senior Admissions Tutor in nursing at University of Southampton; he also continues to work as a nurse.

Jim feels privileged to give time, energy and whatever skills he has to what he calls "this amazing community of North Baddesley." He has a strong Christian faith, and since True Life Church started in 1990, with others he has started, run, and still runs the weekly Footprints Youth Group. Footprints is for young people in year 6 and older, with between 20 and 30 regularly engaging to have lots of fun in a secure setting and exploring a little about the Christian faith. To date something like 500 young people from the village have been through Footprints!

Also arising from True Life Church for village young people, in 2004 Jim was able to help set up Rock Solid Youth Project. Rock Solid is probably best known for 'the big green minibus' which supported young people on the streets and play areas of the village as a mobile youth club for around 10 years; the bus continues in use with North Baddesley young people.

Jim has been leader, or one of the leaders, of True Life Church for many years, and as such is passionate about supporting, caring for and raising the aspiration of the local community. In 2007 this led to development of the Community Life Centre, the well- known shop premises in Fleming Avenue which Jim continues to help lead. Open every weekday, Community Life Centre deliberately sets out to welcome everyone……to befriend everyone…… and to try to help meet the needs of everyone who asks. Staffed largely by volunteers, the Centre successfully supports job seekers, hosts Citizens Advice, supports tots and parents, is a Food Bank distributor, holds police beat surgeries, advocates for and advises about benefits and dealing with statutory services. Always free to everyone, including the tea and coffee, the Centre has in excess of 200 visits each month.

With his interest in learning, Jim's commitment to support local education has also been very important, his four now adult daughters being beneficiaries of the village schools. Jim has been a governor at North Baddesley Junior School for over 22 years, most as Chair of Governors including the present time. He is particularly interested in the schools' resources, staffing, and pupil achievement in mathematics. Jim is a firm believer in education being one of the keys to growing successful adults –academically, emotionally and socially; children are very much the present as well as our future generation. The Junior School is highly successful in its vital role of working with the children, families and community to help pupils make the best use of opportunities, raise aspirations and enjoy learning in a safe and happy atmosphere.

Jim has continuing passion to serve God and the amazing people of this community, and will hopefully continue for many more years!

North Baddesley Parish Council's "Parishioner of the Year 2016" Award
A presentation of the award for North Baddesley's Parishioner of the Year 2016 was made at the Parish Council's Annual Assembly on Monday 9th May. The award was presented posthumously to John Evans and was accepted by his wife Ruth.
The Chairman paid tribute to John Evans who has sadly died recently after a long illness. John was a well-known figure around Baddesley and was deeply involved in many aspects of village life. He started volunteering with the Scouts and took over as Group Chairman in 2005. In 2008 he took over as Group Scout Leader and held that post until he died. Apart from leading the Scout Group he also actively supported the Scout District especially organising regular "Badge Splash" sessions where young children could earn various swimming awards. He also helped to erect the Christmas lights in Romsey every year and was involved with the Twinning Association.
Mrs Evans thanked the Parish Council for the award and for the tribute to her husband.