Centenary 2020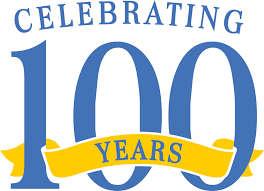 Events in the UK during the year that Paignton Torbay Bowling Club was established.
9 January – the cargo steamer Treveal is wrecked in the English Channel; 35 people lose their lives.
11 February – the Council of the League of Nations meets for the first time in London.
23 February – War Secretary Winston Churchill announces that conscripts will be replaced by a volunteer army of 220,000 men.
10 March – the Ulster Unionist Council accepts the Government's plan for a Parliament of Northern Ireland.
17 March – Queen Alexandra unveils a monument to Nurse Edith Cavell in London.
27 March – Troytown wins the Grand National.
29 March – Sir William Robertson is promoted to Field Marshal, the first man to rise from private (enlisted 1877) to the highest rank in the British Army.[1]
31 March
10 April – West Bromwich Albion win the Football League title for the first time.[4]
20 April–12 September – Great Britain and Ireland compete at the Olympics in Antwerp and win 15 gold, 15 silver and 13 bronze medals.
24 April – Aston Villa beat Huddersfield Town 1–0 in the first FA Cup Final since 1915.
29 April – Welwyn Garden City established by Ebenezer Howard. The first house is occupied just before Christmas.[5]
10 May – forty Irish republican prisoners on hunger strike at Wormwood Scrubs are released.
11 May – Oswald Mosley marries Cynthia Curzon, second daughter of ex-Viceroy of India, Earl Curzon of Kedleston, in the Chapel Royal of St James's Palace, London.
18 May – women lecturers are given equal status to their male colleagues at the University of Oxford.
21 May – the Government proposes a car tax of £1 per horsepower (13 p/kW).
30 May – at least twenty people drown in severe floods in Lincolnshire.
9 June – King George V opens the Imperial War Museum at The Crystal Palace.
20 June – five die in severe rioting in Ulster.
24 June – troops are sent to reinforce the Derry garrison.
3 July – the Scenic Railway (roller coaster) at Dreamland Margate amusement park opens, the first in the U.K.
13 July – London County Council bans foreigners from almost all council jobs.
16 July – World War I is officially declared over with Austria.
21 July – Protestants expel Catholic workers from the Harland and Wolff shipyard in Belfast.[6]
23 July – fourteen die and one hundred are injured in fierce rioting in Belfast.
24 July – Frank T. Courtney wins the Aerial Derby aircraft race from Hendon at an average speed of 153.5 mph (247.0 km/h).[7]
28 July – the first women jury members in England are empanelled at Bristol quarter sessions.[8]
30 July–8 August – 1st World Scout Jamboree held at Olympia, London.[9]
31 July
1 August – the first Congress of the Communist Party of Great Britain opens.
3 August – there are Catholic riots in Belfast in protest at the continuing British Army presence.
9 August – the Labour Party says it will call for a general strike if the United Kingdom declares war on Russia.
13 August – the Restoration of Order in Ireland Act receives Royal Assent, providing for Irish Republican Army activists to be tried by court-martial rather than by jury in criminal courts.[11]
16 August – first Firearms Act passed.
28 August – the first games in the new Football League Third Division are played by the 22 clubs who were elected to the new division from the Southern League. Among the members of the new division are Southampton, Crystal Palace, Millwall, Norwich City, Queen's Park Rangers and Luton Town.[12] A northern section is planned for next season.[13]
29 August – eleven die and forty are injured in street battles in Belfast.
September
22 September – the Metropolitan Police forms the Flying Squad, following an announcement on 17 February that their horses will be replaced by cars.
7 October – the first one hundred women are admitted to study for full degrees at the University of Oxford.
10 October – it is announced that compulsory hand signals are to be introduced for all drivers.
14 October – the first women receive degrees at the University of Oxford, these being awarded retrospectively. Dorothy L. Sayers is among them.[15]
16 October – miners go on strike.
20 October – suffragette Sylvia Pankhurst is charged with sedition after calling upon workers to loot the London Docks.
25 October
28 October – Sylvia Pankhurst is jailed for six months.
3 November – the miners' strike ends after only a small majority vote to continue.
8 November – Rupert Bear first appears in a cartoon strip in the Daily Express.[16]
10 November – the body of The Unknown Warrior arrives from France aboard HMS Verdun for burial in Westminster Abbey.
15 November – first complete public performance of Gustav Holst's suite The Planets given in London by the London Symphony Orchestra conducted by Albert Coates.
21 November – Bloody Sunday: the Irish Republican Army, on the instructions of Michael Collins, shoot dead the Cairo gang, fourteen British undercover agents in Dublin, most in their homes. Later this day in retaliation the Auxiliary Division of the Royal Irish Constabulary open fire on a crowd at a Gaelic Athletic Association Football match in Croke Park, killing thirteen spectators and one player and wounding 60.[11][17] Three men are shot this night in Dublin Castle "while trying to escape".
28 November – Kilmichael Ambush: the flying column of the 3rd Cork Brigade IRA, led by Tom Barry, ambushes two lorries carrying Auxiliaries at Kilmichael, County Cork, killing seventeen (with three of its men also dying), which leads to official reprisals.[11]
29 November – rationing imposed during World War I ends when the restriction on availability of sugar is lifted by the government.[18]
5 December – the Scots vote against prohibition.
11 December – Irish War of Independence: the Burning of Cork: British forces set fire to 5 acres (20,000 m2) of the centre of the city of Cork, including the City Hall, in reprisal attacks after a British auxiliary is killed in a guerilla ambush.
23 December
26 December – Dick, Kerr's Ladies F.C. draw the largest-ever crowd to attend a women's association football match, 53,000 spectators at Goodison Park, Liverpool, for a game against St. Helen's Ladies.[19]