Probus Club Ellesmere
Probus Club News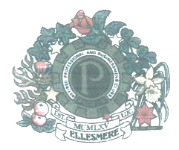 Probus Club Ellesmere News
The next meeting of the Ellesmere Probus Club is on Thursday May 03rd the speaker will be Anthony Parker talking about 'Model Railways'.
All the meetings are held at the Ellesmere Comrades Club. Visitors and prospective new members are welcome.
April 19th 2018
The Probus Clubs speaker for 19th April was Stephen Drew with a talk titled 'Medic Malawi'. Stephen told us that he was head of a school in Malawi for some years before returning to the UK to be head of Wrekin Collage. But his heart was still in Malawi and he travels to Malawi very often he said the people are lovely very kind people with no or very little bribery and corruption. Stephen briefly told us the history of this land locked country with no natural resources. He said that from independence in 1964 until 1994 Dr. Hastings Banda (he was a GP in Scotland) was president, then they had an election he was not reelected, and unlike other countries in the area he stepped down, Stephen's story was interspersed with some amusing stories of his time there, and his various visits.
Stephen said he became chairman of the NGO charity Medic Malawi which is a small grassroots charity committed to providing healthcare, support for aids orphans, and education. Stephan said the charity is funded by donations from individuals and organisations across the UK. And unlike most other NGOs there are no administration costs or UK salaries, ensuring that 1000% of money raised goes directly to the projects they support
At the conclusion of his talk Stephen took a number of questions, after which John Shone our President thanked Stephen for his very interesting talk.