Probus Club Ellesmere
Probus Club News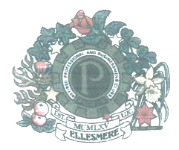 Probus Club Ellesmere News
The next meeting of the Ellesmere Probus Club is on Thursday Feb 15th the speaker will be Colin Channon with a talk titled 'Experiences working with local newspapers'
All the meetings are held at the Ellesmere Comrades Club. Visitors and prospective new members are welcome.
February 1st 2018
The speaker for the Probus Club's meeting on February 1st was Dorothy Nicholle with a talk titled 'The story of English pub signs'. This was obviously a favourite subject of Dorothy's dating back to her childhood. Dorothy said when she was a child her father used to take them on holidays navigating via Pub signs. Dorothy told us that Pub Signs had been around in England since Roman times, starting out as a bush hanging out of a window, to let people know that Ale was sold there. And she said if you look closely at the Bayeux Tapestry you can see a building with a bush hanging out of it, proof Dorothy said that Pub signs were evident during the Battle of Hastings.
Dorothy showed us numerous pictures of Pub signs throughout the ages, and explained how the history of the UK can be traced through Pub Signs, fascinating.
President John Shone asked for questions from the floor, he thanked Dorothy for a very entertaining and interesting talk, which everyone enjoyed.