Somerset Farmers' Markets Ltd
Yeovil
This is a busy and vibrant town centre setting for an outdoor canopy market launched in April 2010 with about 12 to 16 stalls each month offering a huge range of choice and variety/ This year the market won a Silver Award in the Taste of the West Hospitality & Retail Awards 2014.
Yeovil Farmers' Market is held on the fourth Saturday of every month from 9am - 2pm. The farmers' market is complemented by a new Vintage Market offering recycled or 'up-cycled' furniture, vintage clothes and accessories, and specially selected entertainment for all the family.
Yeovil itself is extremely well served with shops catering for all tastes and many pleasant cafes and coffee shops in which to take a break from your shopping.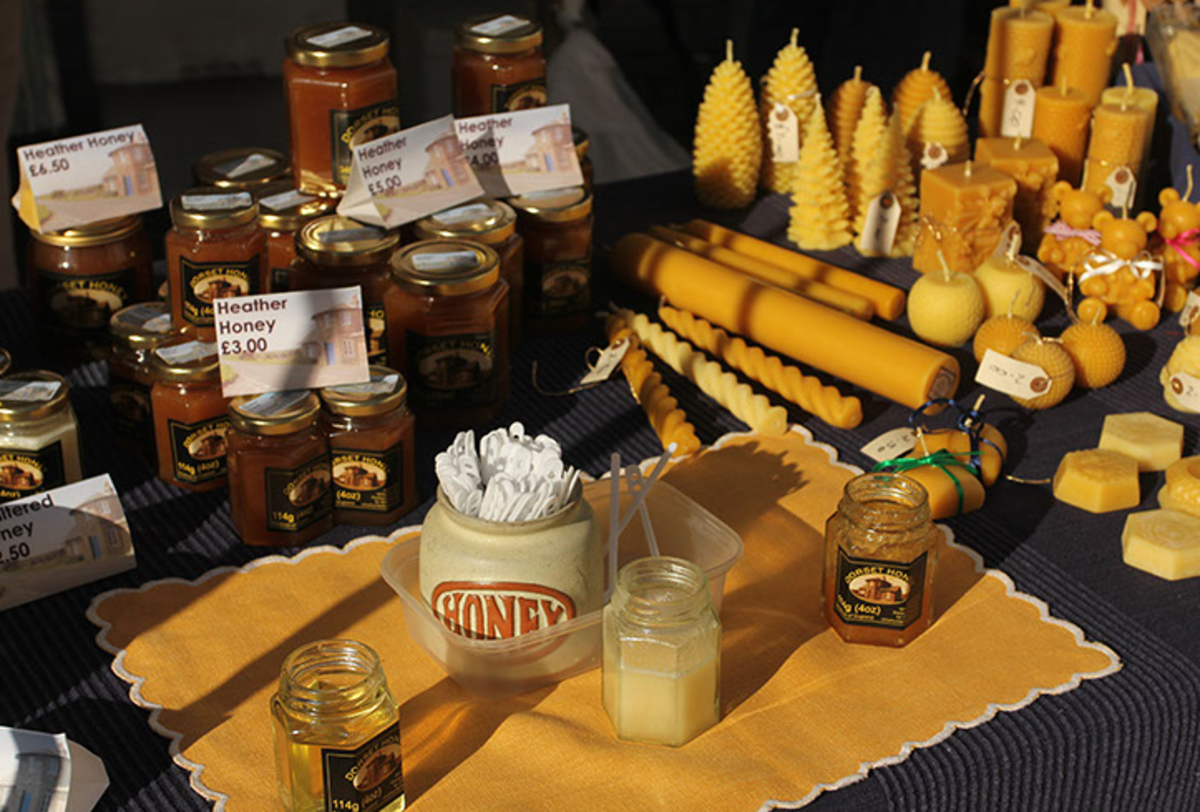 Regular stallholders:
Cottage Game: Seasonal game meat including pheasant, rabbit, pigeon, hare and duck. Venison all year round.
Gould's Cheddar: Award winning, traditional, handmade cheddar cheese and butter.
Liberty Cakes: UK Celebration cakes and brownies in a wide range of flavours
Love My Cake: I supply 'cakes and bakes' using both local and fresh ingredients
Marshwood Vale Cider: "The Juice, the whole Juice, and nothing but the Juice"
Sam's Pigs: Woodland reared Oxford and Sandy Pigs fed on GM free sow nuts and goats whey to produce high quality pork including a wide range of sausages.
Somerset Cheese Company: Award winning specialist cheese makers
Taylors Traditional Bakers: Third generation family run artisan bakery.
The Preserving Pan: Many home grown ingredients used to produce jams, jellies, curds, chutneys and marmalades.
The Red Chilli Shop: The red is hot; the black is not
West Country Water Buffalo: A lower fat tasty meat fed only on grass and silage. Chosen as the 'Best Somerset Meat Producer' in the 2010 Taste of Somerset awards.