News
Patrol launched to help toads cross the road in SMB
(posted February 2020)
Sustainable Bourne Valley has set up a new toad patrol group to help toads crossing the road in St Mary Bourne as they make their way to their ancestral breeding grounds at the lake.
Volunteers have come forward to join the patrol rota to help the toads safely across the main village road between The George Inn pub and the Derrydown junction and along Derrydown Road to the doctor's surgery. The toads start to make their way to the lake on the first mild wet nights between January and March. Sadly, some have already been squashed on the road so the toad patrollers will be taking turns to monitor these roads.
These areas are now officially registered toad crossings with Froglife and, as such, the County Council will be putting up official road signs warning motorists to drive carefully. Please also look out for the toad patrollers in their high-viz jackets.
If you would like to become a toad patroller or have any questions please get in touch via sustainablebournevalley@gmail.com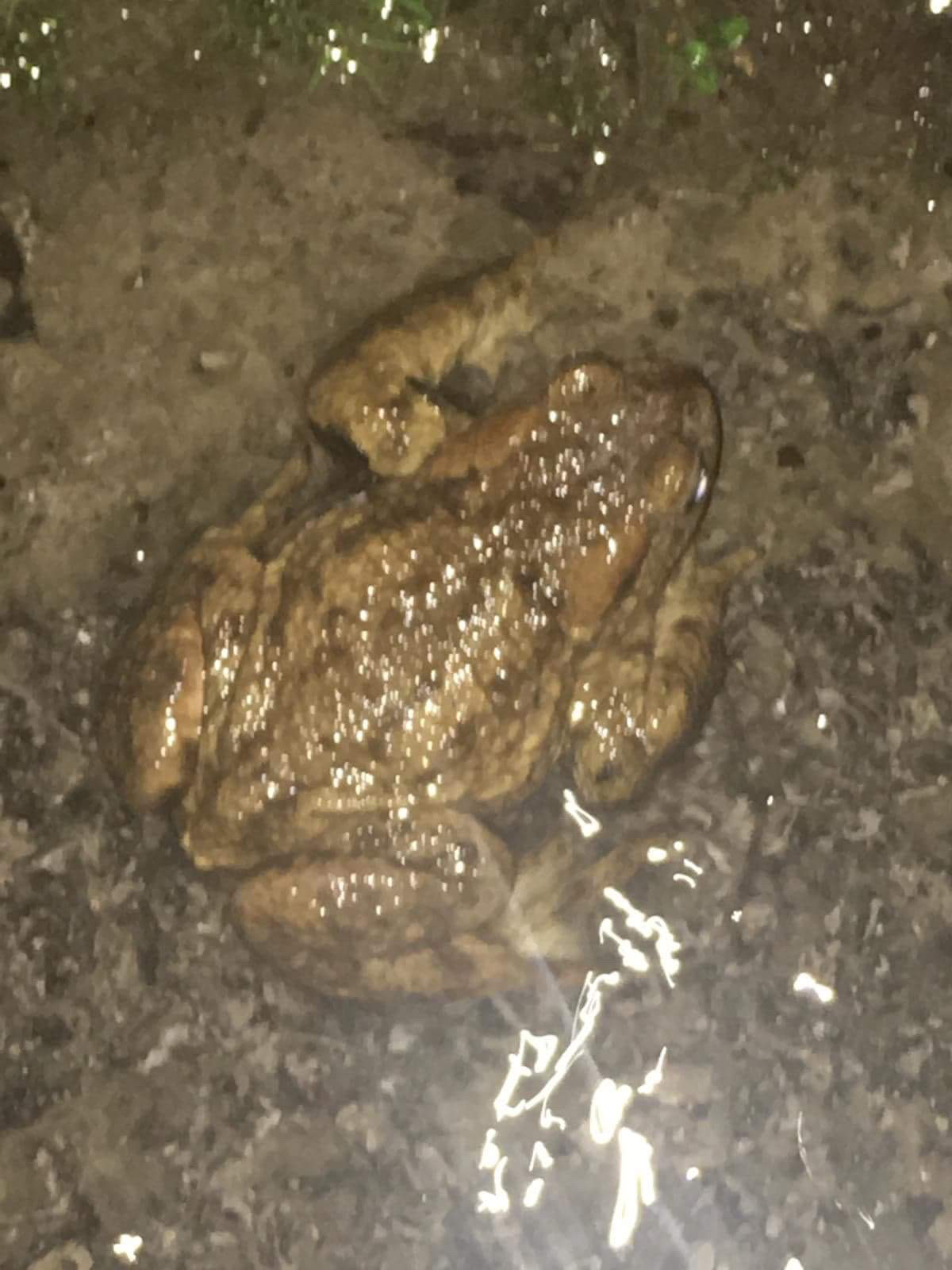 SMB school children plant trees at SBV's Hirst Meadow project site
(posted December 2019)
Children from St Mary Bourne Primary School visited our 'wildlife habitat' project site at Hirst Meadow in November to plant trees and wild flower seeds.
After a brief demonstration by Sustainable Bourne Valley committee members, Kay Bone and Caroline Hoyes, the 16 Year 6 pupils got straight to work planting 10 hazel and spindle trees and sowing a variety of wild flower seeds around the site. They particularly enjoyed stamping on the soil to make sure the seeds were well planted!
Charlotte Reid, of SBV, said: "It was great to see the children at Hirst Meadow getting hands-on with the tree planting. We were very impressed with how much they knew about the importance of trees in our ecosystem and the need to create good habitat for wildlife.
"We have kept a record of which children planted which tree so that the they can follow the progress of their own trees over time. We look forward to more children from the school visiting the site for different activities as the project develops.
"We would like to say a huge thank you to Jonathan Rau of Wessex Woodland for his invaluable advice and support and for donating the trees that were planted, and to Lorraine Cousins for kindly donating the wildflower seeds."
For more information about the Hirst Meadow project, visit our Projects page.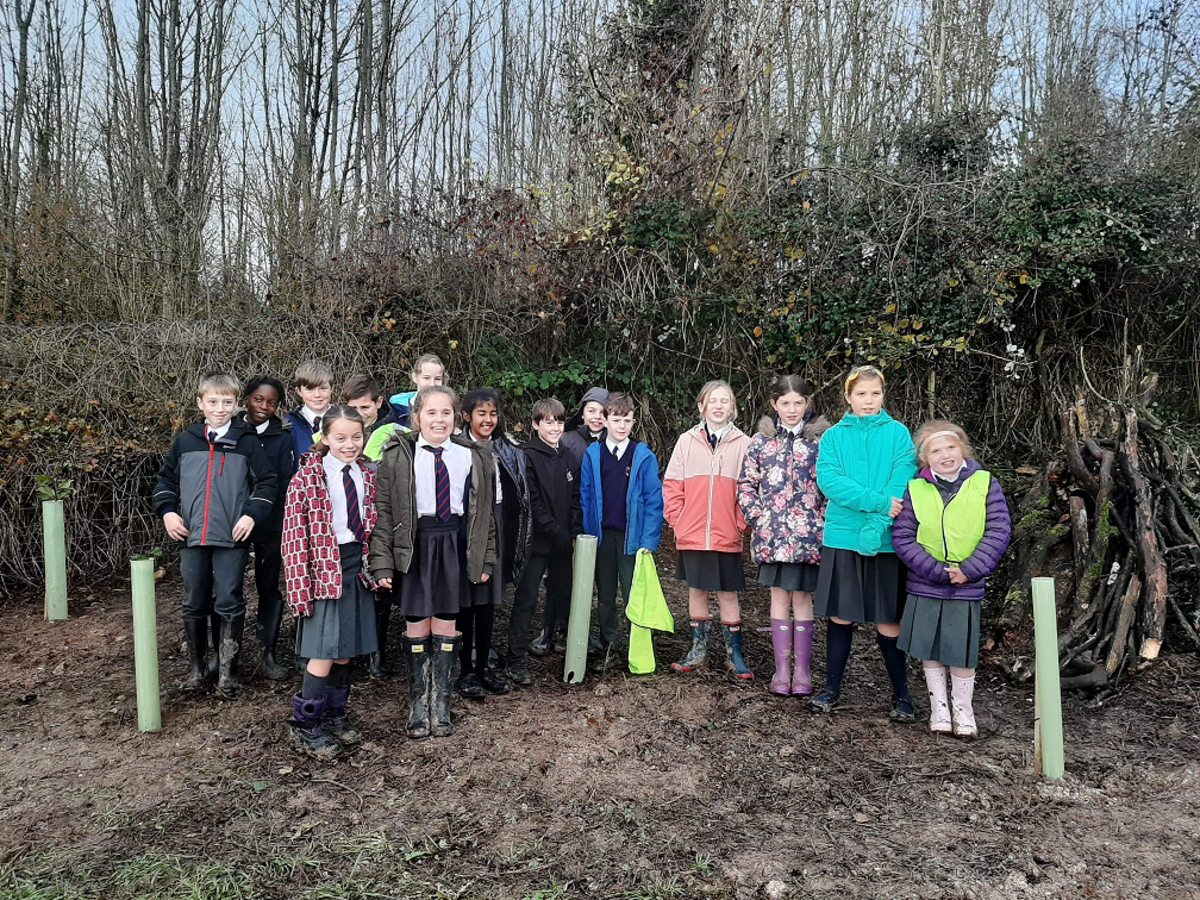 Sustainable food takes centre stage at SBV breakfast fundraiser
(posted November 2019)
More than 160 people came along to our Big Breakfast event to enjoy a delicious breakfast made with locally-produced ingredients and to help raise funds for Sustainable Bourne Valley (SBV).
People from all over north Hampshire came along to enjoy a hearty, sustainably-produced meal, learn more about sustainable food choices and to help SBV raise funds for its working protecting the environment and promoting sustainable living. A fantastic total of £630 was raised from the event which will be spent on SBV projects and its work promoting sustainable living.
There were a number of different options for diners including a full English breakfast, plus vegetarian and vegan options. All the bacon, sausages and eggs were free-rage from local producers Oaktrack Smallholding in Charlton and and Greenfield Pork in Andover. The apple juice was made from apples grown in St Mary Bourne and the jams and marmalade were also produced in the village, some with home-grown fruits. Information about the food and tips on sustainable eating were provided at each table.
All the proceeds from the event will go towards SBV's projects and work promoting sustainable living. To read more about sustainable eating visit our Sustainable food choices page.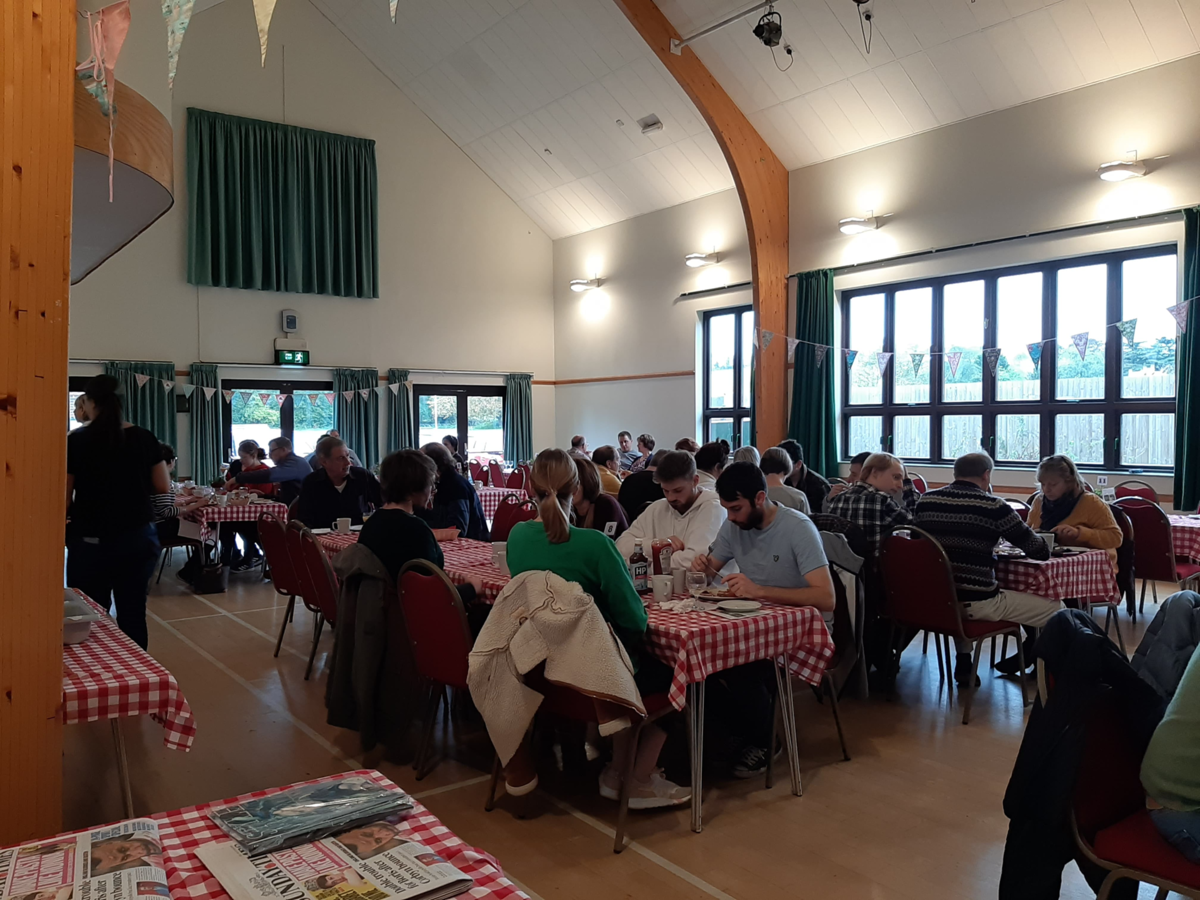 Local artists help raise funds for SBV
(posted October 2019)
Sustainable Bourne Valley (SBV) would like to thank the many local artists who contributed work for our art exhibition on the theme of protecting our environment.
Held at the St Mary Bourne Clubroom Artspace, it was a fantastic event attended by dozens of people throughout the day which helped raise £182 for Sustainable Bourne Valley's work protecting the environment and promoting sustainable living in the Bourne Valley. Thanks also to everyone who provided cakes and to those who attended to view and buy the wonderful variety of artwork on display.