Projects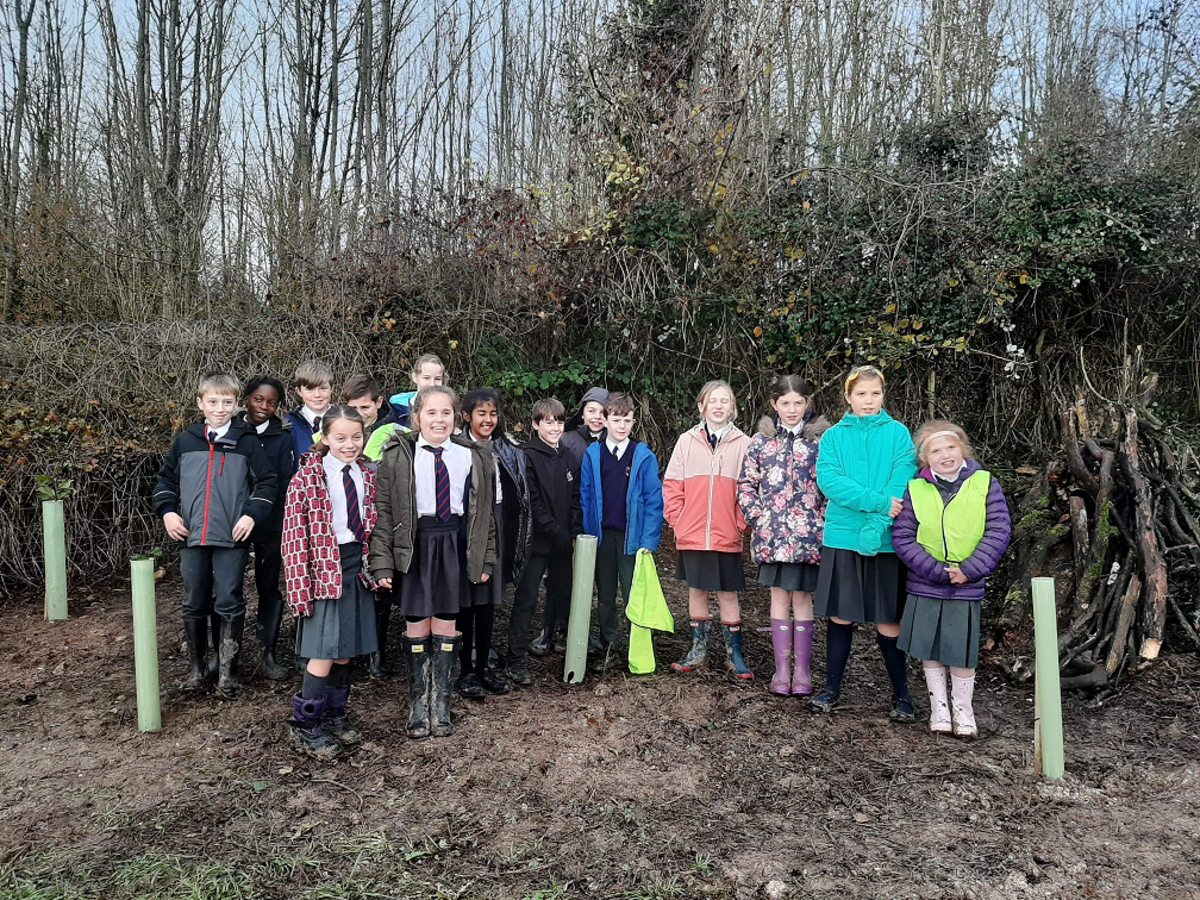 Hirst Meadow
(updated 28th November 2019)
Sustainable Bourne Valley (SBV) aims to transform a currently unused plot of land into a haven for wildlife to boost biodiversity and create much needed habitat for many threatened indigenous species such as bees, butterflies, moths and birds.
Our vision is that this 'haven' will become an attractive, environmentally-friendly, colourful and, eventually, self-sustaining area that can be appreciated by the whole community and which will provide an example of the sort of planting that can be done in any garden to create good habitat for threatened species.
St Mary Bourne Parish Council has kindly granted us permission to use a plot of land it owns next to Hirst Copse that we're unofficially calling Hirst Meadow. This plot can be accessed from Hirst Copse and has a natural path across it that leads towards the Woodland Burial Ground.
On the upper side of the plot (to the left of the path as you access the land from Hirst Copse, as shown in the above photo) we plan to plant some small trees, like crab apple, rowan and hazel. In amongst the trees, on which bird and bat boxes will be mounted, we will plant some woodland flowers such as bluebells and snowdrops. To the right of the path, on the slope closest to the houses, we plan to create a wild flower meadow, building on the wild flowers already established there. This side of the path will remain uncut during the summer months.
Please note that there will be no change in access to the site.
Sadly, the large ash tree at Hirst Meadow has dieback so in Nov/Dec we will be removing its two branches but leaving the main trunk to provide habitat for a range of wildlife.
This autumn, children from St Mary Bourne Primary School visited the site to plant trees and wild flower seeds. After a brief demonstration by Sustainable Bourne Valley committee members, Kay Bone and Caroline Hoyes, the 16 Year 6 pupils got straight to work planting 10 hazel and spindle trees and sowing a variety of wild flower seeds around the site. They particularly enjoyed stamping on the soil to make sure the seeds were well planted!
Charlotte Reid, of SBV, said: "It was great to see the children at Hirst Meadow getting hands-on with the tree planting. We were very impressed with how much they knew about the importance of trees in our ecosystem and the need to create good habitat for wildlife.
"We have kept a record of which children planted which tree so that the they can follow the progress of their own trees. We look forward to more children from the school visiting the site for different activities as the project develops.
"We would like to say a huge thank you to Jonathan Rau of Wessex Woodland for his advice and support and for donating the trees that were planted, and to Lorraine Cousins for kindly donating the wildflower seeds."
If you have any queries about this project, please email us at sustainablebournevalley@gmail.com