2019 Dad's Army Day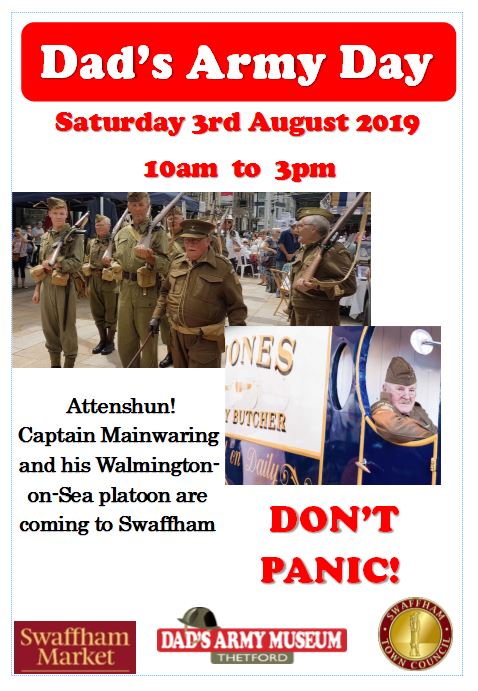 Join us for a second year of all things 1940's....
There will be a road closure along the west side of the Market and we will be welcoming the Dad's Army Museum volunteers, Jone's van, Timescape will be back with their music and dancers, we'll have extra stalls to entice you and extra activities to keep you involved.
There will also be our regular Saturday market with over 30 traders selling everything from fruit & veg to burgers and hand tools.....
Look out for more information on whats happening coming soon.
If you are interested in having a stall on the day please complete the enclosed booking form - its £15.00 for a 10ft pitch.
For an additional £15.00 you can book one of our council gazebo's which comes with it's own table - all set up and cleared away for you.
Any queries please contact the office on 01760 722 922.