Tewkesbury Bowling Club
59 Club (Lottery)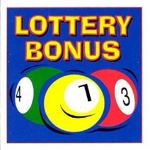 Tewkesbury Bowls 59 Club (Bonus Ball Draw)
The draw is open to Members, Associates & Friends.
The draw will commence on Saturday 5th May 2018.
Bonus balls numbered 1 – 59 are available.
Numbers will be allocated at the pre-season meeting.
Payment is £1 per week per number.
One prize per week to a maximum of £29.50 (50%)
Winning Bonus Ball number will be taken from each Saturday's National Lottery Draw.
The holder of the number drawn will win the prize for that week.
All proceeds in aid of club capital projects.
Any members, family or friends of Tewkesbury Bowling Club who would like to join please contact the club secretary.