The Lilleshall Plan
History of Lilleshall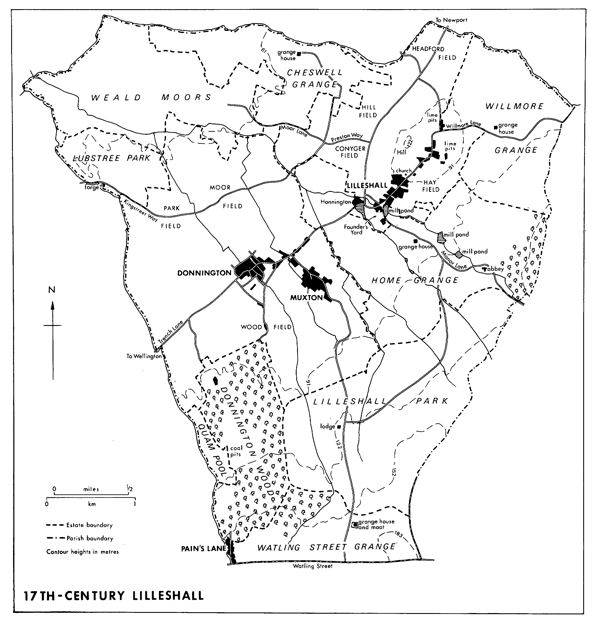 A Very Brief History
Whilst some people in Britain will be aware of the Lilleshall National Sport Centre, most will not have heard of Lilleshall village or parish. Therefore we will try to give you an idea of our parish.
The parish covers an area around Lilleshall Hill which formed the heart of a settlement in the 9th century, and was well established by 1086 when the Doomsday records show that 22 residents lived in the parish, plus a number of serfs, bondsmen and landless who were of little concern to recorders at that time.
There was little change in the area through the Middle Ages, with the exception of the Abbey, where foundations were laid by Arrouaisian monks in 1145 and the area south of the current village was developed with typical medieval industry, including, mill streams, water mills and fish ponds.
Following the dissolution of the monasteries by Henry VIII, the abbey was abandoned and allowed to decline into the ruins we see today. The homes in the village itself changed little over this period, however many were demolished by the fire of 1585, when "even the church was damaged". Elements of the rebuilding from this time may still be found in some properties within the present village.
Today, the land around Lilleshall is generally agricultural, most of which has being generated by reclamation of marsh, weald and heathland, through the human endeavour characteristic of the Industrial Revolution. Limestone quarried to the north of the village, provided quicklime to improve the drained soils. Lilleshall limestone became a primary resource for the burgeoning iron and steel industry within the West Midlands, and to support delivery of this key commodity a network of canals was developed to help carry lime to the furnaces in Ironbridge and the Black Country.
There are still remains of the industry that aided the land reclamation and industrial growth, as well as helping to produce wealth for some families living in the Black Country and Shropshire. Two of the more prominent families who gained over this period are those of the Earls of Bradford and the Dukes of Sutherland, with the latter playing an active part on the development of agriculture and industry in and around Lilleshall.
As in the rest of Shropshire, the 20th century saw a decline in mining and associated industries, consequently the sites the Lilleshall were abandoned and allowed over time to revert back to nature, providing us with the unique and valued landscape we enjoy today