Washington History Society
Usworth Airport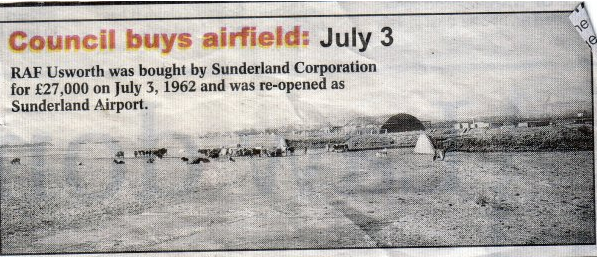 Press cutting - date unknown, telling the story of the demise of RAF Usworth. View appears to be looking from the East with Lamella Hanger in mid distance & the Three Horse Shoes Pub to far right.
Foreground appears to be revetments for aircraft protection. Herd of cattle rambles over circuit track.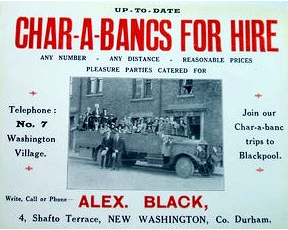 Anyone for Blackpool? - Notice the Telephone number (!) Wonder what the price was. Flyer for 'up to date' transport - and I always thought it was Char-A - BanGs. Those tyres look solid too.