FLOWER ARRANGING
A petite arrangement, photo taken from above
Thank you all for taking part and congratulations, all the entries were excellent.
The winners are detailed below. Judging was by email vote by all: with 4 points to the favourite, 3 to 2nd class, 2 to third class, 1 to your highly commended.
Winners:
1st Class:
Entry 1 - Yvonne Noble
2nd Class:
Entry 2 - Anna Couldridge
Entry 3 - Isabel Power
3rd Class:
Entry 4 - Lucy Hutchinson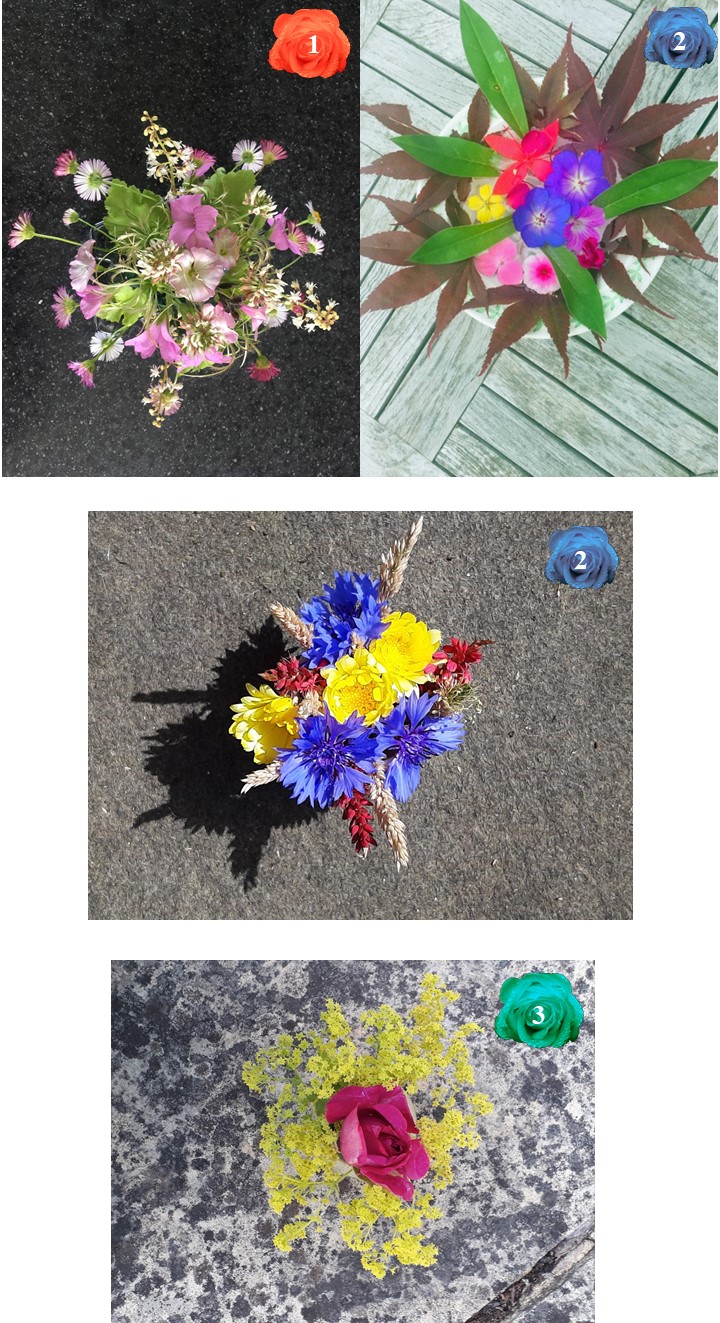 Entrants
All the entrants are shown below.