Church Events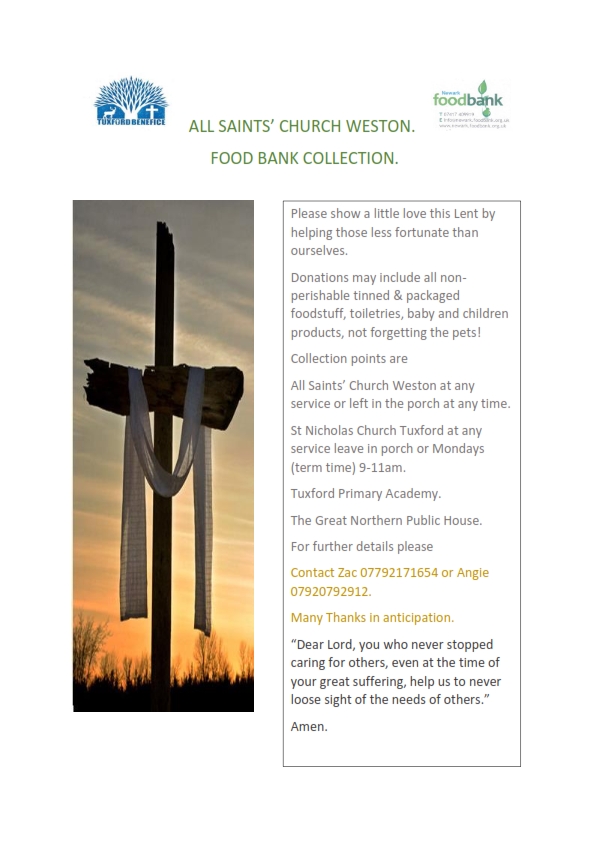 LENT FOOD COLLECTION.
All Saints' Church at Weston, with many friends from Tuxford benefice and further afield, would like to give a big thank you for another successful food bank collection.
Once again, thanks to the generosity of many people who have contributed, a fantastic collection of food and toiletries amounting to 255.5kg was delivered to the Newark Food Bank. Also, three large bags of baby clothes delivered to the Emmaus Trust in Newark, which is a shelter group for young homeless families.
A massive thankyou to everyone who has contributed and helped to make this possible.
May we pray that one day these charities will no longer be needed, until then may we all continue to do our little bit to help!
We plan to hold a further collection throughout advent 2021 and would very much look forward to your continued support once again.
Thank you and Take Care Weston PCC.