Whitchurch Silk Mill
History of the Silk Mill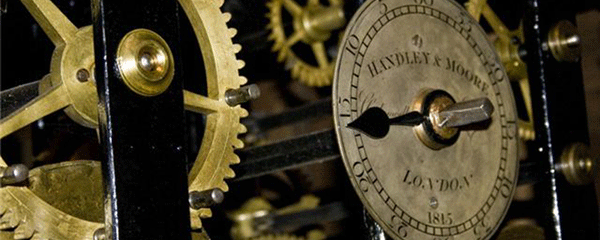 Whitchurch Silk Mill was built on land owned by the Dean and Chapter of Winchester Cathedral. The land was held by copyhold tenure (an old form of leasehold), which could be passed on to heirs or sold to a new copyholder. We know quite a lot about the different owners of the Mill but, unfortunately, the Mill records were destroyed by fire in 1955, making it very hard to know much about the number of employees, their wages and conditions through history.
Timeline
1815
Whitchurch Silk Mill was built by Henry Hayter. It was a two-storey building with a central access. Nobody is sure exactly why it was built.
1817
The Mill became the property of William Maddick, a silk manufacturer from Spitalfields. He developed the Mill as it is today. He employed 80 people aged between 12 and 80, and he probably began throwing silk when there were more buildings than there are today.
1844
The Mill came into the hands of two Manchester merchants, Alexander Bannerman and John Spencer.
1846
The Mill was bought by William Chappell, who had previously been managing it. Fabrics they produced may have included ribbons and serge.
1886
John Hide purchased the Mill. It passed to his son James in 1911.
1911-1960s
During the reign of James Hide, the Mill wove for Thomas Burberry, Thomas Wardle and Warners, and made fabrics for shirting and legal gowns. Work continued through World War I, and during World War II silk was woven for insulating electric cables. By the 1950s, an electric motor drove the machines through leather belts.
James Hide died in 1955 agedÂÂÂ 89 and the Mill was bought by Stephen Walters and Company of Suffolk who continued to produce fabrics for Burberry and Ede and Ravenscroft, London's oldest tailor and robe-maker.
1971
Ede and Ravenscroft became the owners. Right up until 1985 they wove fabrics for legal and academic gowns.
1985
When the charity, Hampshire Buildings Preservation Trust, heard of the company's plans to build on the front lawn, they bought the Mill and set about restoring it. Four cottages and two houses were sold to help fund the project.
1990
The Mill was opened to the public under the management of Whitchurch Silk Mill Trust.
Workers at the Mill
We know that William Maddick, who owned the Mill in 1817, employed 80 people aged between 12 and 83. In 1846 the Mill site consisted of the Mill, a house and cottages and a school room, which was probably built in response to the extension of the Factory Act in 1844, which meant that children worked fewer hours and had to go to school.
Highlights of the Factory Act, 1844
Children aged eight to 13 worked six and a half hours per day.
Older children should only work ten hours per day.
Women and young persons should not work more than 12 hours per day for five days of the week, and nine hours on Saturdays.
The Mill had to be well washed with lime every 14 months.
It seems likely that the Mill reached its peak of employment in the 1860s, but we don't know exactly how many people worked there. After this, the Mill went into decline. There were new laws which abolished duty on imported French silk, and a silkworm disease hit Europe. By 1886, there were 14 looms and ten employees at the Mill. Under John Hide, the number of employees rose to 18 in 1890, then decreased to eight by 1901.
The Waterloo Clock
The mill premises were put up for sale by auction on Friday 16th August 1816 and included in the description of the lots for sale there was 'a capital dial clock'; the same clock provides the time for inhabitants of Whitchurch today.
The mill's clock was made in London by the company known as Handley and Moore. The Company (John Moore and Sons) was founded around 1790 by two apprentices who had been indentured to another clockmaking company, Thwaites. The company ran for nearly one hundred years and were prolific makers producing a wide variety of clocks for the home, railway stations and churches. You can find out more about the history of turret clock here.