Whitchurch Silk Mill
School Visits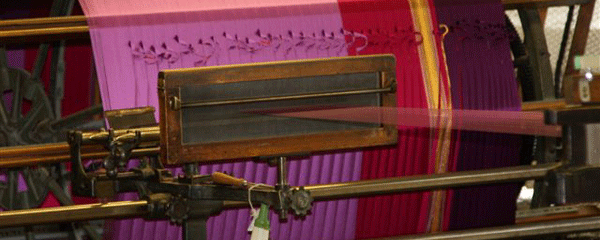 School visits to Whitchurch Silk Mill
We actively encourage visits from schools, home schooling groups, groups with Special Educational Needs and adults in education. We can offer a wide range of topics, activities, skills and experiences to engage and educate in a practical and lively way.
Topics include:
Design & Technology, STEM, History & Art
The Georgian water mill offers an opportunity for students to gain first-hand a wide range of cross-curricular experiences. Due to the nature of the building, groups of 30 or smaller are recommended, but we are happy to make arrangements where possible for larger groups given enough advanced notice.
Prices
£3.50 + VAT per student for a two hour workshop (AM or PM)
£4.00 + VAT per student for a full day visit (10:00am – 2:00pm)
All accompanying adults are free.
Some additional costs may be applicable for materials in art workshops, we will confirm on booking.
We will accept payment in advance or we can supply an invoice following the visit.
Booking
To discuss further a visit to the mill and find out available dates, please call 01256 892065 or send a school enquiry form (available to download at the bottom of this page) to info@whitchurchsilkmill.org.uk.
Inset days
We are happy to arrange opportunities for teachers to visit the mill and learn textile skills linked to the national curriculum, please get in touch if you would like to find out more.