Whitchurch Silk Mill
Silk Weaving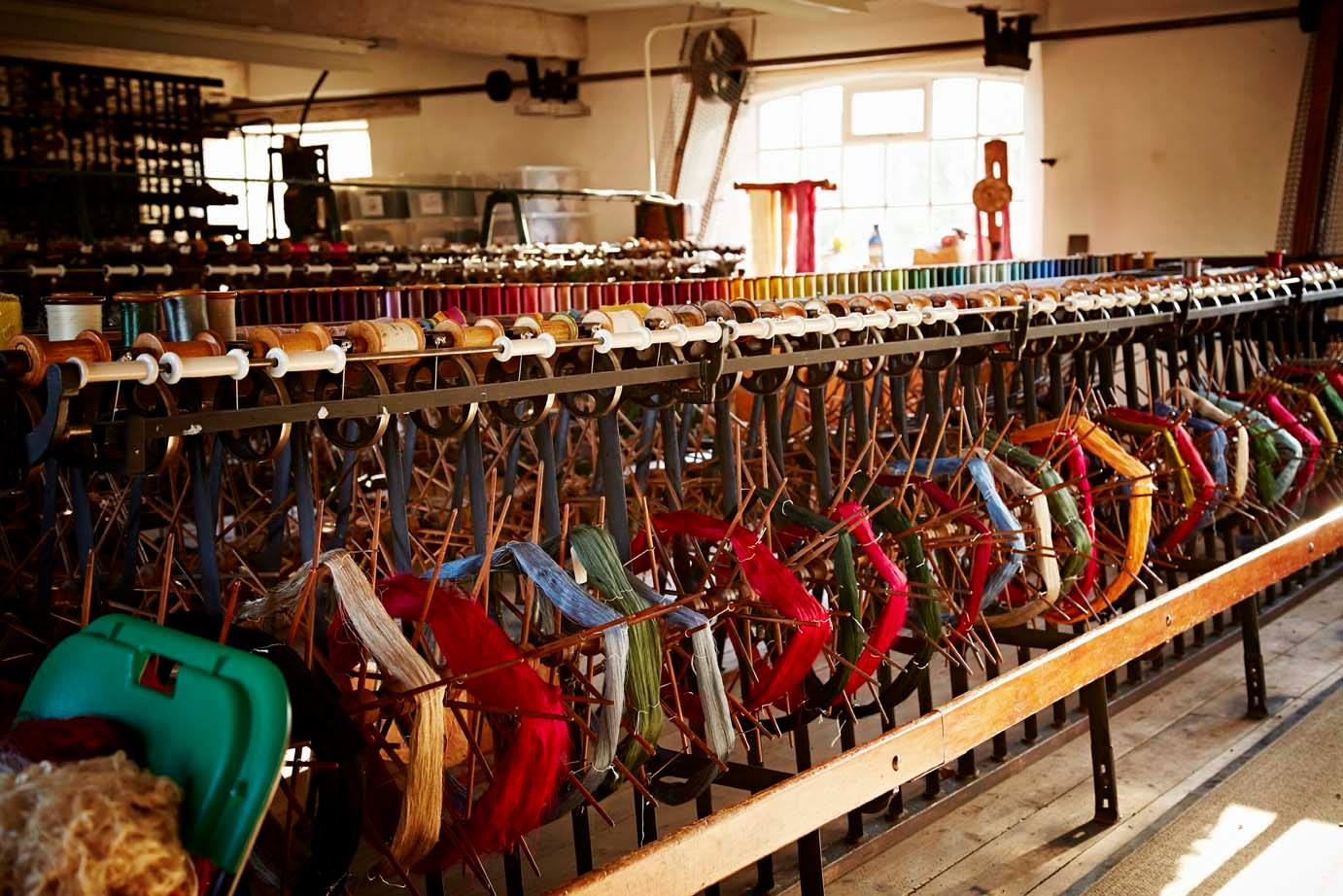 Weaving silk fabrics at Whitchurch Mill
It is not known why the Whitchurch Mill was built but it has been producing silk since 1817, when it was bought and converted by a silk weaver from Spitalfields, the heart of the British silk industry.
Silk for all seasons
In its time, and under various owners, the Mill has woven ribbons, serge, silk linings in 22 colours for Burberry and, during World War II, silk for insulating cables. Later, the Mill wove black ottoman and satin for lining legal gowns and even, it was said, cream silk for a scarf, tie and handkerchief for the Kray brothers.
Weaving today
Today, we can weave customised textiles for interior design, historic projects, modern fashion houses and many more uses.
Our schedule for the coming year is now fairly full, as we are weaving silk for our shop and other heritage attractions. We are always happy to consider new projects with new and existing customers so please call the Mill to discuss your needs at any time.
In the meantime, look through examples of the work we have done in the past by clicking on the links above.