Wittersham Film Society
Our Next Film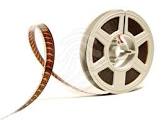 Indian theme including FREE Food to set the scene!
A five-year-old Indian boy gets lost on the streets of Calcutta, thousands of kilometers from home. He survives many challenges before being adopted by a couple in Australia. 25 years later, he sets out to find his lost family.
Director: Garth Davis
Writers: Saroo Brierley (adapted from the book "A Long Way Home" ), Luke Davies (screenplay by)
Stars: Dev Patel, Nicole Kidman, Rooney Mara | See full cast & crew »
________________________________________________
Wine for sale by the glass from 7.30pm
Film starts at 8.00pm
Please note: If you are not a member, then you will be paying £7 entry. Members pay only £4 per showing.
If you wish to join then please choose the Membership Form tab above.
Thank you.