WKPS
Planning
"I have learnt to respect the vibrant and responsive attitude taken by the society over many issues both major and minor; if it had not been for its tactful approach, the Garden of England could have been desecrated."
The late, Sir John Grugeon. Former County Councillor for Tenterden
WHAT WE DO
Review of planning applications is the core of the Society's work. Through its team of scrutineers, the Planning Committee reviews the list of planning applications from the three Borough Councils which cover the Weald. In most cases no comment or objection is submitted. Occasionally outright objections are made if the scrutineer concerned feels that the application does not comply with planning policy or is in someway detrimental to the environment. Frequently comments are sent in when the application is acceptable in principle but would be improved by the use of more appropriate materials, for instance, or by the development being scaled down.
The Planning Committee's views and procedures are based on the Scrutineers' Guide, a set of WKPS guidance notes, regularly updated to incorporate the latest planning policies and regulations.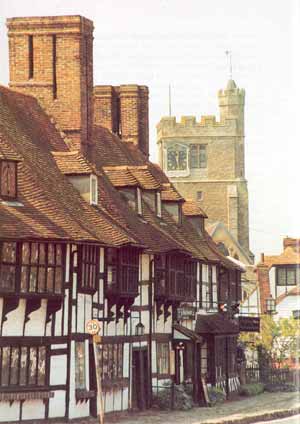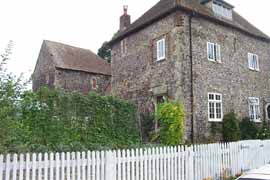 Planning meetings are held in different locations often hosted by one of our Village Representatives, members who provide useful information to Scrutineers on cases being considered by the Planning Committee. VRs are a vital link with local opinion in the villages, and can also draw our attention to possible planning contraventions, and to public consultations or meetings on planning applications. Sometimes outside visitors are invited to attend such as the chairman of the parish council. It is on this work that WKPS' well-established reputation for reliability, consistency and knowledge is based.
WKPS considers hundreds of planning applications submitted to the borough councils of Ashford, Maidstone and Tunbridge Wells every year. To help those involved in planning applications, WKPS has produced a Planning Primer to help navigate the labyrinth of rules and regulations necessary to reach a satisfactory conclusion. It begins with an outline of WKPS policy and objectives, moving on to the most common/frequent issues that arise and WKPS attitudes towards them. There then follows a short guide to key web sites that will help you with making a planning application, responding to a planning application that may affect you and other matters of interest.

Please click on the link below to download the document of interest: WKPS Policy and Objectives Frequent Planning Issues Guide to Key Web Sites
"That the Weald of Kent has maintained its distinctive character, with more often than not, new developments being sensitively handled, is a tremendous credit to the commitment of WKPS and especially the dedicated teams of scrutineers who have offered views on countless planning applications over the past four decades."
Trevor Gasson. Director of Planning and Development, Maidstone Borough Council.