York Mens Shed
Members projects
Now that the Shed is operational we invite members to show us their projects.
Mike Thorp starts us off with his end grain chopping boards.
He has just glued up the long grain.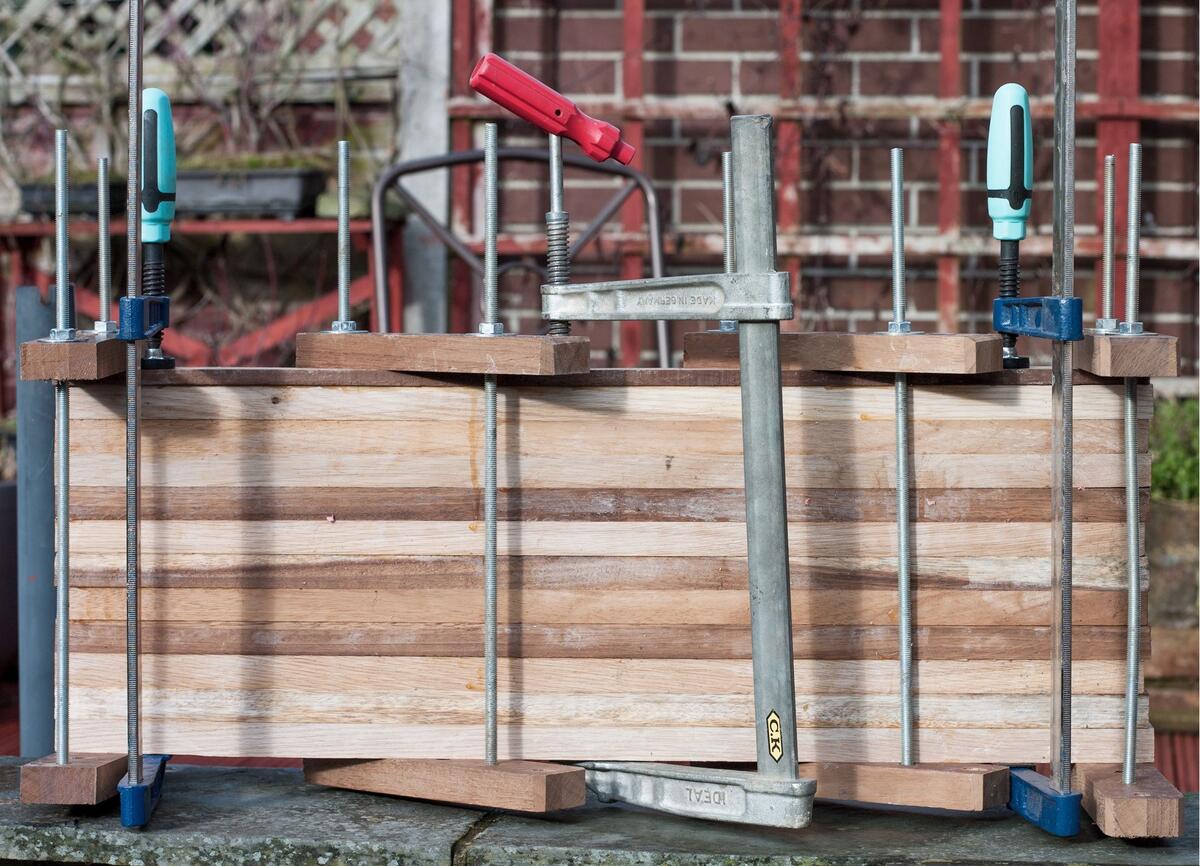 Marble Run for grandson by Duncan
Thanks to Neil for getting me started on woodturning. First three attempts shown
Duncan
Japanese style toolbox made by mark using recycled wood.