Sports Team Sponsorships
HugoFox.com was founded upon the premise of 'keeping things local', providing communities in our area with a way to buy, sell, advertise or recruit right on their doorstep.
As part of our promise to our local communities, HugoFox.com has become a sponsor of a number of youth and adult sports teams across the south since the website was first launched in 2010.
We believe in 'giving back' to our clubs who are in need of some support, and the team is proud to see our Fox on the shirts and around the pitches of over 25 clubs in the region - from hockey and football to polo and cricket. Read more about our local sports club sponsorships.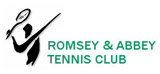 Romsey and Abbey Tennis Club
"Thanks for your support with our teams, the juniors will be over the moon when I tell them we have a sponsor!" Richard Libby, Romsey Tennis
"We continually strive to improve the facilities at our ground which leaves little funding for things such as coaching and ground maintenance equipment, so we're thrilled that HugoFox.com are helping to provide some of the funding we need in order to make running our club that little bit easier." John Sorrell, Ampfield Crusaders' Chairman
A lot has been happening this year, we've hosted our 11th bi-annual International Rugby Festival as well as a number of Sparkling Rugby Events with up to 900 children involved. We are really grateful to HugoFox.com for all their support in all our activities, and for providing our first team kit this year." Jeremy Stevens, Communications Officer for Overton Rugby Club
Other Sports Team which HugoFox.com sponsor;
Alton Town Football Club

Andover Hockey Club

Basingstoke Town Football Club

Basingstoke Volleyball Club

Chilbolton Football Club

Ethan Fincham, Junior Triathlete

Fawley Rugby Club

Grayshott FC

Hamble Cricket Club

Hamble Sea Scout Group

Heytesbury & Sutton Veny Cricket Club

Hook & Newnham Basics Cricket Club

Jem Tennis

Kerri Martin, Horserider

Kingsclere Youth FC

Madames Football Club

Overton Harriers & Athletic Club

Rustington Otters Football Club

Selsey Cricket Club

Tilehurst Panthers Football Club

Wroughton Football Club

Awaiting imagery

Calcot Hawks FC

Awaiting imagery

Kingsclere Women's Football

Awaiting imagery

Kingsclere Youth Football Team

Awaiting imagery

Romsey Rockets Tennis
If your sports team is looking for a new sponsorship deal, why not get in touch? Simply email victoria@hugofox.com with your ideas and we'll be pleased to discuss options for supporting your team.