A community account and website is completely free. You can create a website for your community organisation, plus list your Events, News, Jobs and Offers for free on your website and on the HugoFox Hub.
To qualify for a community account and website, you need to a not-for- profit organisation, such as a sports club, activity club, society, association or charity. If you are a parish or local council, please see our 'Council' page here.
Community account holders can take advantage of our email alerts system to ensure the people in your community who are who interested are kept up to date on all your events and news. You can even use your own domain name so you're easy to find.
Plus, because we deal with all the hosting for you and technical maintenance, your website is effortless to use and easy to update - even by smartphone!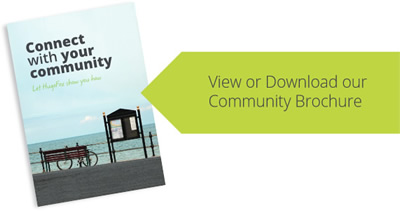 Community Account & Website
Free
Features:
A fully-optimised website
Looks great on PC, mobile and tablet
Use your own Domain name
All hosting included
Integrate your social media
Unlimited website pages and bandwidth
Email alert service included
Easy to update - even on the go
Listings costs:
News, Events and Jobs: all FREE
Build Your Website