Completing your About Us Page
Read through this guide or watch our short video introduction to learn how to create your 'About us' page.
Let's begin by clicking the About Us link.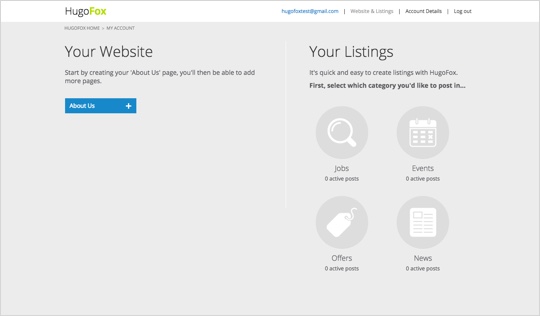 First, fill in a short desription and then a long description for your site. Hover your mouse over 'View Examples' to get an idea of what's required here. Google uses this information when displaying their search results. Next, enter the many body of content for your About Us page.
Let's add a gallery to your site. Below your main content there are a number of options available, from adding maps to content forms. Click on the Gallery button.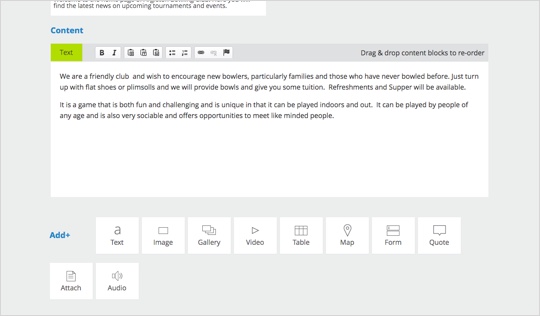 Clicking within the first box and choose your first photo to upload.
You have the option of displaying your images either in a grid format or as a Slider. For this example, lets choose a slider. Click Preview and you will be shown how your site will look. If you're happy, click Save and Close.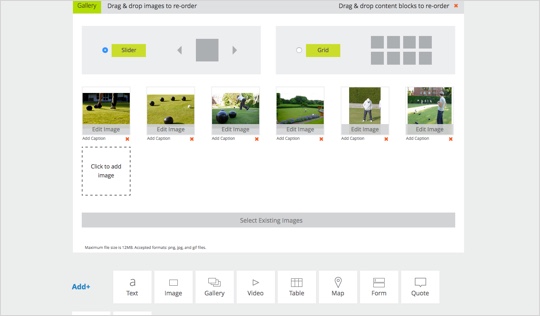 Your website should look similar to whats below.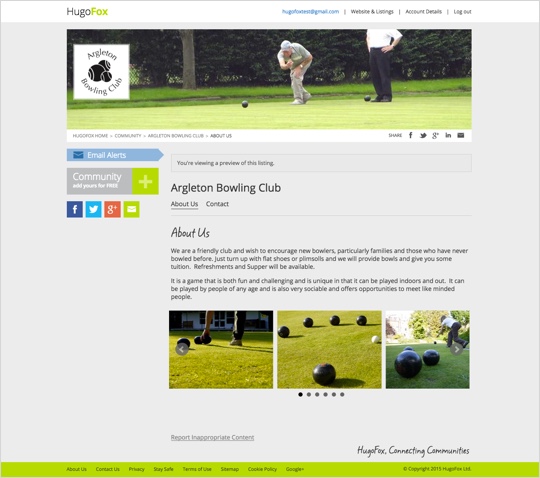 The final step is to click the Activate Website button.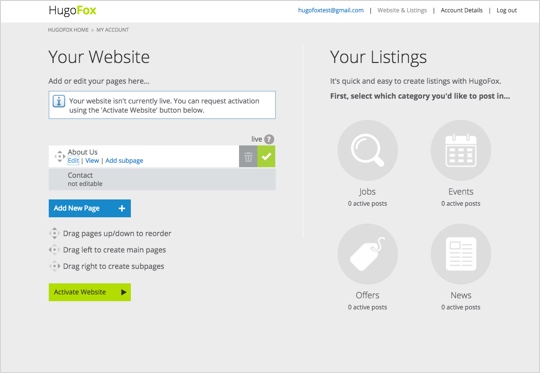 Your first HugoFox page has been created. You can now expand your page by adding further pages to your site.