Getting Started
Read through this guide or watch our short video introduction to learn how to get started with HugoFox.
First, enter your email address and create a password. Select whether you are a Not-for-profit organisation, Business or Individual and click Register.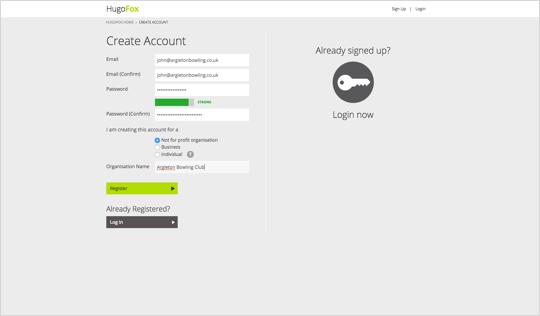 Check your email. You will recieve an email from HugoFox. Open the email and click the 'Activate Account' button.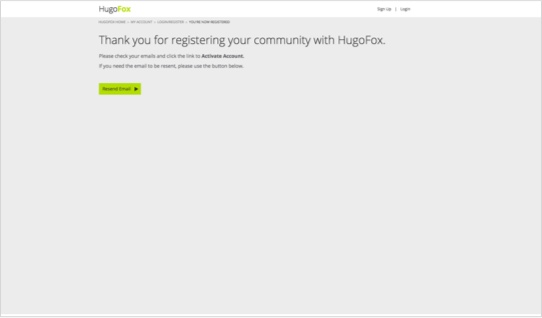 Congratulations! Your registration for HugoFox is complete. Click on the 'Go to Account' button to fill in your details.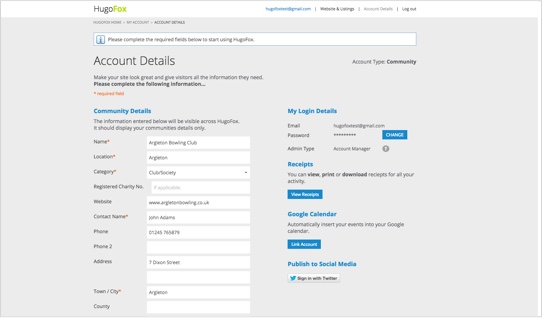 Further down this page you can add your Logo or Profile Picture and header image. Images really help make your pages stand out, so choose an image that best represents your club or community group.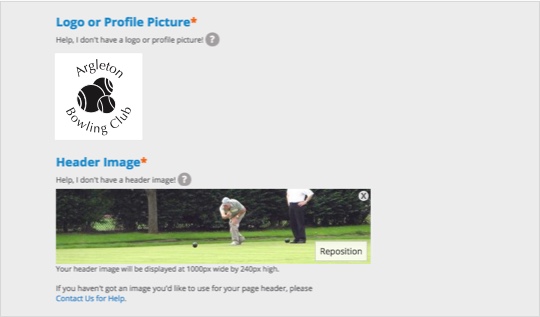 Once you have uploaded your images click 'save'. You can come back to edit this page at any time.
You can now ready to create your 'About us' page.